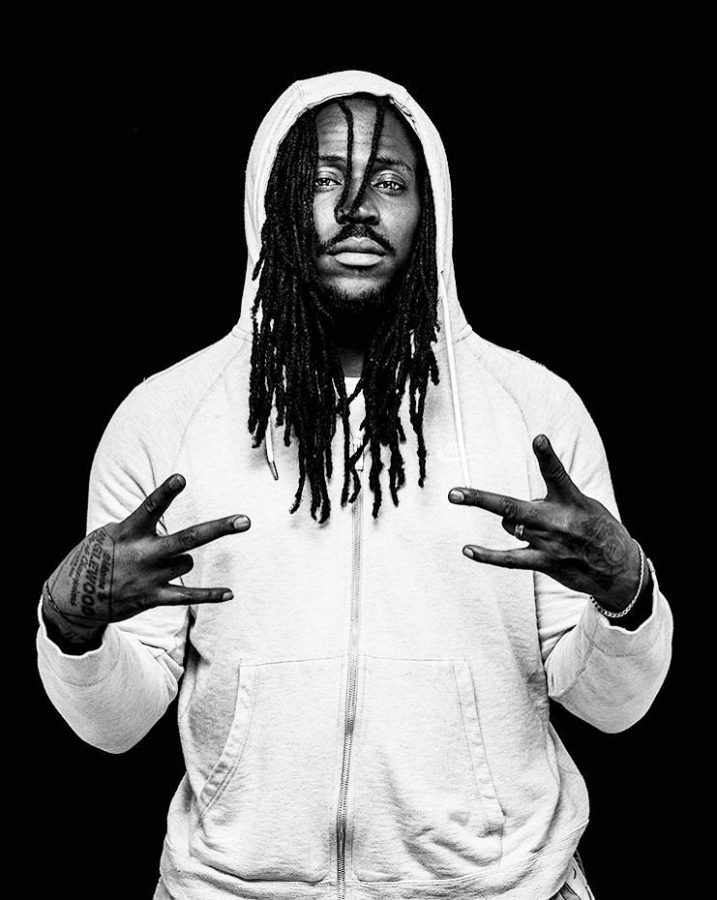 Released Aug. 30, this album has quickly become one of my favorite albums to be released this year.
The Inglewood native singer, songwriter and producer SiR is quickly making a name for himself. Following his debut album "November," SiR dropped an impressive 14 song sophomore album, "Chasing Summer" and it did not disappoint one bit.
If you are a fan of contemporary R&B, with a splash of trap, this album is definitely for you.
The album starts with the single "Hair Down" featuring Kendrick Lamar and sets the mood for the rest of the album. "Hair Down" is hands down one of the smoothest tracks on this album.
Whether it's SiR's soothing voice or Kendrick's rapid-fire lyricism, this song is one of the best songs from the TDE (Top Dawg Entertainment) Camp.
Following "Hair Down" is another one of my personal favorites, "John Redcorn," that speaks of loneliness and indecisiveness. The funky beat and SiR's undeniable voice combine to create one of my fall theme songs.
After that is a beautifully sung song titled "You Can't Save Me." The first listen will lead you to believe that it's John legend singing and not SiR, but that just speaks to SiR's beautiful voice.
The next song is a song called "La Lisa" featuring the amazing St. Louis Artist Smino. Four out of four success with amazing smooth contemporary R&B songs on this album. It's insane, right?
This album includes a cast of A+ features including Smino, Lil Wayne, Sabrina Claudio, Zachari and even the great Jill Scott. In addition to having amazing features, this album also includes amazing skits that function as a bow to beautifully tie the album together.
The song "Fire" is ironically named because the song indeed is fire. In fact, the whole album is fire.
If you are a fan of Kendrick and The Weekend, then you'll definitely be a fan of SiR and this album. This album is short in length with it only being 45 minutes long, but it is one of the best 45 minutes you could ever spend.
I highly recommend this album to anyone who is a fan of old school R&B such as Lauryn hill, D'angelo, or Ne-Yo. The thing that makes this album so amazing is the seamless transitions.
Every song flows effortlessly, one after another. The amazingly executed skits perfectly welcome each song. This album gives me TrapSoul vibes, everything from the beats to the melodies and lyrics.
If you're a fan of both old school R&B and new school trap, then you will appreciate this album. SiR has already placed his flag in the music game with his debut album "November" which was released Jan. 19, 2018 with hits like "Never Home," "D'Evils" and "Something Foreign" (Ft Schoolboy Q).
This album is him encompassing his talent and expanding on his already amazing abilities.
In conclusion, "Chasing Summer" by SiR in my opinion may be the best RnB album to come out this year. I highly recommend a binge listening of this album and "November," as well.
Rocky's Album Grade: 10/10.