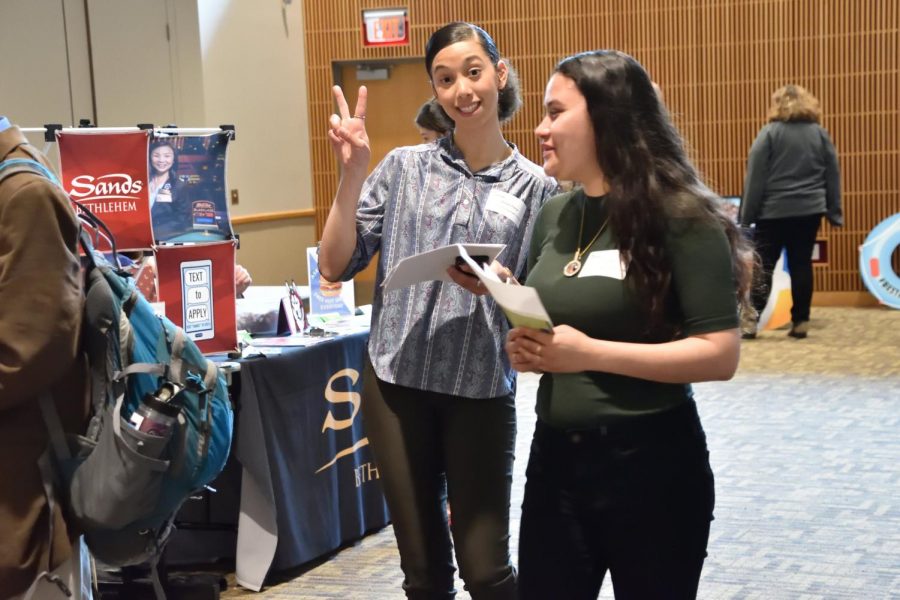 Iyanna Williams
Most people would agree that any new experience is frightening, and stepping into the professional world is no different. But once you recognize that fear is just lack of knowledge in disguise, the right information can turn fear into excitement – and lead to a range of endless possibilities!  
As an underclassman on campus, it is not rare to hear that a career opportunity is primarily available to juniors and seniors, and that may impart the idea that professional development does not need to begin until graduation and the intimidating job search. Nothing is further from the truth. The job market is only getting more competitive and there is no such thing as being too prepared.  
Bloomsburg University holds many career expos throughout the academic year that bring employers and alumni to campus who are eager to provide students with internship and job offers. The benefits of interacting with these professionals is obvious for upperclassmen, but as freshman or sophomore, you may think it's not for you. 
So why should you attend career expos? Because any professional exprience you engage in helps you practice interactions that will need to be flawless later and can be a great networking opportunity.   
As a freshman at Bloomsburg,I attended an accounting career expo three weeks after I moved to campus. I was not sure what to expect, as I never been to a career expo, but with the fear of wasting money on college, I felt that this was a chance I was more than willing to take.  
I quickly discovered that these are events for which you must prepare. I began by looking into the Career Expo Prep Toolkit that is available under resources on Handshake. This was extremely useful in helping me develop a quick pitch, arrive with resumes in hand, and to research the attending companies. I arrived professionally dressed with a plan of who I would talk to and an idea of what I wanted to communicate. This preparation alone made a completely new and nerve-wracking experience easier to navigate and greatly boosted my confidence. 
UpcomingCareer Expos are: Communications/Management/Marketing Expo: Thursday, March 5
Teacher and Education Expo: Friday, March 13
Technology Expo:Thursday, March 26
Register on Handshake