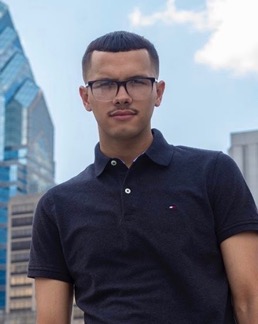 In the past week, the Senior Class President for the class of 2020 has been elected and announced. Matthew Lassus, a senior Business Management major with a minor in Human Resource Management, here at Bloomsburg University is now titled the Senior Class President. Matthew is known across campus as a student worker, a resident assistant, and from the masses a well-known member of our community. For those of you who do not know our President, let's meet him.
Where are you from?
I am from Philadelphia, Pennsylvania. I graduated from Kensington Creative and Performing Arts High School and graduated top of my class in 2016.
What clubs, activities, or organizations are you apart of on campus?
Before coming to college I always said that I wanted to be a well-rounded student and to be involved in a variety of activities in College. Currently I am involved in many organizations and clubs such as: SOL (Student Organization of Latinos), BCS, IMPACT, DASL (Developing Ambitious Student Leaders), and CGA. I think that I am achieving my goal to be involved and participating across campus. It's really important for students to become involved on campus and I truly recommend each individual student to try to chose an organization, club, or activitiy that best suits them.
What is your favorite part of Bloomsburg (town/or campus)?
I really enjoy the town of Bloomsburg as a whole and have many different aspects of the town and campus that I really like. I think of all of places I truly adore would be the top of the bleachers at the football stadium. Being able to see the town and campus and see the beautiful mountain view and feel the air makes me feel at peace and free. If you ever get the chance to get up there, I would really recommend it.
What made you want to run for President and what drove you to win?
Throughout my academic career here at Bloomsburg, I have always been involved and wanted to do more for my class. Last year, I was the Junior Class Vice President and through working alongside our Junior Class President I saw how involved he was and how much good he was doing for the class. Seeing that made me want to do the same, but more. I decided that I was going to run for Senior Class President and make an impact here at Bloomsburg University for not just my class, but for the school.
How did you campaign and spread your promotion?
It's kind of funny because I actually used Instagram as my major platform for my campaign. I also took the time throughout the week of the election to go to numerous different clubs and organizations that I am a part of the promote myself and the election. 
What is your main goal to accomplish as President?
My main goal to accomplish as Senior Class President is to try to get the senior class more involved in campus activities to build a more inclusive and familial environment here at Bloomsburg University. 
What can we look forward to seeing from you?
I will make it a priority of mine to reach out to as many seniors as possible to see what issues and concerns they have revolving around our school. I will see what I can do as a President to address these problems and create realistic and feasible solutions. I will make sure that I fulfill my duties as Senior Class President in making sure that I am the voice for the seniors and to make sure that our voice is heard.