A campus wide email sent out by Dr. Hanna Wednesday morning entails that Bloomsburg has made a decision to integrate with Lock Haven and Mansfield University in the near future.
These initial plans for integration were formed in June by the Pennsylvania State System of Higher Education (PASSHE), as a solution to the ongoing financial problems occurring among several different Pennsylvania institutions. The original plan only called for the collaboration of Lock Haven and Mansfield, however after Lock Haven announced plans for further faculty cutbacks, the decision to add Bloomsburg into the mix was made. System Chancellor, Daniel Greenstein, believes Bloomsburg will provide the support needed for all three institutions to thrive.
Hanna expressed that the school has about the little information integration and stated that "with Lock Haven and Mansfield, and in partnership with the office of the Chancellor, we will assess this potential integration. As we continue to collect data, I want to emphasize that this is an ongoing process. Where the process will ultimately lead will be driven by the analysis of the data and the potential for leveraging our strengths for the benefit of our students and their process." Hanna went on to note that as progress is made with the subject, updates will be given accordingly.
The Bloomsburg President also held a virtual town hall meeting on Thursday with various faculty and staff members to further discuss this integration plan.
Eric Hawerlak, President of the Bloomsburg University Faculty Union, attended the meeting and said, "There are still a million questions to be asked about this, questions that the administration does not have answers to yet." Hawerlak said that he was well aware of the possibility of an integration, but that he was fairly surprised when the board chose to make the three university's academics a part of that integration.
When asked about future predictions on this integration, Hawerlak mentioned that he wouldn't be surprised if certain university programs were assigned to specific campuses, in which a student would have to transfer to in order to take. "This could bring issues with things like federal grants, which won't carry over if a student needs to transfer from school to the other." Hawerlack also went on to mention the future impacts this could have on these university's faculties; that Lock Haven and Mansfield both have retrenchment letters in line for faculty, and that he would not be surprised if they started using them.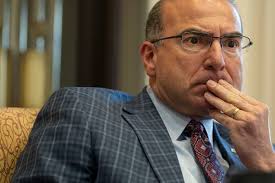 Members from the Board of Trustees were also contacted regarding the integration, but no response was given. The Voice plans to give more details on the topic as details are released.