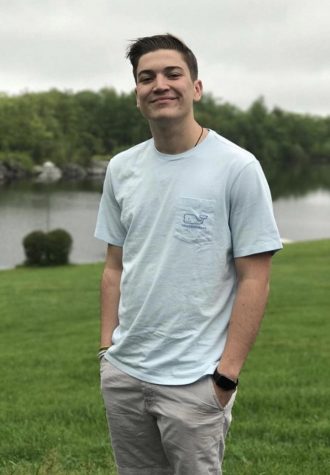 BLOOMSBURG-  Sean Sears, the BU student struck by a motorcycle on Lightstreet road, took more positives steps over the last week of his recovery.
Yesterday, Sunday, Nov. 8, Sean's remaining IV medications were phased out.
This represents a significant positive development for Sean, considering that just last week, his Fentanyl dosage was at 200.
According to his trauma doctor, he and his family can now focus on preparing for rehab. The doctor also noted, Sean has "tremendously" improved since last week.
His rehab stint may last anywhere from two to eight weeks, which means his transition home timeline ranges from six to 10 weeks.
Sean's leg rehabilitation will prolong over some months, most likely starting in a wheelchair than a walker until PT returns him to full strength.
Since the progressive reduction and now complete removal of his IV medications, Sean can perform his oral care plus mouthing words and hand gestures to communicate with those around him.
Community support remains as high as ever for Sean. His Pi Lambda Phi brothers partnered with The Capitol Bar and Grill to organize a fundraiser tonight from 5 p.m. to close, with all of the proceeds to be donated to the Sears family.
The GoFundMe page now has accumulated $35,017 through 856 donations.
Sean Sears, the BU student who was struck by a motorcycle on Lightstreet road, finally had his ventilator removed this morning in a series of operations after showing the ability to breathe independently.
"Definitely looks much more comfortable without ventilator in," said Sean's mother, Terry Sears.
The procedures put in a trach, stomach feeding tube, and a PICC (Peripherally inserted central catheter).
Initially, there was hope Sean wouldn't need a trach; however, constant changes to his sedation medicine lead doctors to determine it's safest for him to have a utilizable airway if needed.
The Tracheotomy will take the longest time to adjust to, but that is expected and is par for the course.
Now the focus turns to gradually lower the amount of Versed he's receiving in hopes of giving him a chance to become more aware and show his nursing staff actions he's capable of performing.
Sean also had promising results with multiple tests/evaluations throughout the weekend, leading up to today's operations.
Saturday, he responded to commands for three hours while remaining undisturbed and did not require any further medication from 12:20-7, marking his longest stint performing that task.
Friday, an ultrasound on his leg determined whether blood clots or infectious concerns were present. Fortunately, the results returned clean, which allowed the removal of the outer bandages on his leg.
Sean  Sears, the BU Student who was struck by a motorcycle on Lightstreet road, continues battling as he persists through various obstacles each day.
By the middle of the week, there was a conversation of possibly removing his cranial tube because he could perform movements, aggressive at times, and remain stable with his cranial and blood pressures.
Sadly, optimism sparked from these positive developments didn't materialize into anything tangible.
Doctors say Sean continues to become too "agitated" in his attempts to move and get out of bed against his medical staff's wishes. Ideally, in their minds, Sean would lay calmy and react to the directives given to him.
The sequence of these events has frustrated the Sears family. They don't understand the causation behind sedating without providing him with the opportunity to become accustomed to his surroundings without sedation. The response to that concern has been the sedation keeps him calm, a necessity to keep him as safe as possible.
Also, issues with his ventilator continue to persist. At least 28 times, his ventilator popped off; according to his mother, Sean demonstrated the ability to breathe on his own alongside the medical staff claiming his lungs are "working great."
Though, the tubes of the ventilator are still needed to facilitate proper medicine and nutrition.
Sean now receives a new round of five to six different medications attempting to make him calmer. More time will be needed to correctly assess the next actions required to expedite the recovery process as much as possible.
Since Friday's update, Sean has been through a whirlwind of positives and negatives.
Initially, Friday night, they planned to lower his sedation levels from four to three (Six is the highest). When his nurses attempted to turn him over at 3:00 a.m., his cranial and blood pressures skyrocketed.
However, Saturday night provided more reassuring news. His nurse indicated he performed lots of purposeful movements during the night, such as moving his legs and opening his eyes.
She also noted his cranial pressure remained stable even while laying flat and she's encouraged as his condition vastly improved from the night before.
In addition, they lowered his sedation back down to three and planned to go down to two and a half.
Sean's medical staff reported more positives Sunday. Both intracranial and blood pressure were stable, and he's no longer on any medication for blood pressure. That afternoon he showed significant positive movements, moving his arms, legs, shoulders, and back under his power.
Unfortunately, today brought upon some setbacks. Overnight Sean spiked a 103.5 fever, his highest to date, piled on with elevated blood pressure and 130 heart rate. A positive sign, his cranial pressure stayed at a stable level.
The current plan is to keep the tube measuring his cranial pressure for one more day because of fluctuating overnight symptoms. His sedation will continue to be lowered throughout the day to eradicate it, enabling the medical staff to conduct a more thorough neuro exam.
Initial analysis of Sean's fever found gram neg bacilli rods in his lungs, representing a potential sign of pneumonia. However, they prescribed antibiotics meant to target pneumonia, and after a few dosages, his fever has retracted down to 100.94.
Sean's doctor will provide a couple more days to determine if he needs the tracheostomy and stomach tube when initially thought to be needed Tuesday. Overall he believes Sean's symptoms stemmed from infection and not brain trauma.
Support for the GoFundMe page remains strong, currently up to $32,153 from 861 donations.
The GoFundMe support continues to grow, now totaling $30,885 through 836 donations.
Sean's mother, Terry, said Thursday was rough because of ongoing patterns of his pressures rising throughout the day.
Sean has been persistently attempting to remove his ventilator to communicate independently; however, he struggles to complete this task, which causes his cranial and blood pressures to rise, forcing his nurses to further his sedation.
Fortunately, Sean's nurse updated this morning that he had a
"Pretty good, peaceful night."
Currently, his blood pressure has stabilized, meaning nurses could take him off the Cardene drip. He remains on a sodium drip to increase his activity to reduce brain swelling.
Since then, his brain pressures have been "okay," but his temperature has leveled out to acceptable values allowing ice packs, which were extremely aggravating for Sean to be removed.
"A huge positive," Terry said.
The highlight of the morning came from the discontinuation of Sean's EEG monitoring because there's been no detectable seizure activity.
Since Sunday's update, the GoFundMe has accumulated a total of $27,930 from 753 donations. Sean's mother has provided updates from the GoFundMe page concerning his condition and their family's reaction to the support.
Sean had surgery to stabilize his leg this morning at 8 a.m. According to the GoFundMe page, Sean's mother said the Orthopedic surgeon called her to tell her Sean's leg is stabilized, and the surgery went great.
"He tolerated everything well. They will watch him closely in recovery and will eventually return to Trauma ICU."
Another positive sign from the night prior, Sean's nurse said he opened his eyes a couple of times while trying to reach for his ventilator tube, representing a sign of positive movement.
Being sent into a tailspin of wild emotions, Sean's mother says their family has felt wholly taken aback from all of the support pouring in for Sean.
"My family has been overwhelmed with the amount of love and support we have received since Sean's tragic accident on Saturday. We have had the honor of meeting amazing people who love him, and he cherishes and found comfort in hearing stories about the impact and light he has brought to the world. "
Currently, the GoFundMe page has raised a total of $19,767, easily surpassing its original goal of $5,000. Sean's mother also posted an update on his condition and surgery schedule this morning.
"I got some delay news but also some promising, positive news. Unfortunately, they're going to delay the leg surgery until Wednesday. Neurosurgery felt that that would be safer since having his head flat will increase cranial pressure, and today is the critical day for brain inflammation to peak. Ortho reassessed his leg and thinks he should be safe to wait but will be monitoring it closely in between to make sure he does not develop compartment syndrome. So far, his leg is still soft, and he is considered stable. His vitals have been stable, so they were able to reduce his sedation briefly. He did open his eyes for the first time since the accident on Saturday. They think he was trying to say something around his ventilator tube, but he became too agitated in usual Sean fashion because he could not communicate with the ventilator. His cranial pressure was increasing, so they did have to sedate him again. So the great news is he's in there trying to fight his way back, and hopefully, soon, he'll be able to find a way to communicate without causing stress to his cranial pressure! They agreed to call me if anything changes, but I will be able to see him at 11:00 a.m. Let's keep praying!!!"
Sean Sears, a member of the Pi Lambda Phi Fraternity, was involved in an accident on Lightstreet around 7 p.m. last evening.
Sears is still in the Trauma ICU, according to the Geisinger Medical Center in Danville. Dayvid Hall, a Senior and fraternity brother of Sean, had this to say regarding the situation,
"That was one of the craziest scenes I have ever seen. Sean is seriously one of the genuine shirts off his own back kind of guys I have ever known, and I wish him the best in his recovery process."
Rob Grow, a grad school student, and fellow Pi Lambda Phi brother, echoed Hall's sentiments, saying similarly,
"Anyone who knows Sean knows he would give someone the shirt off his back if they needed it and is one of the most genuine pleasant people to be around."
A GoFundMe page was created as well and promoted on the Pi Lambda Phi Instagram page. According to Press-Enterprise Writer Michael Lester, a puddle of blood marked the spot where Sean had fallen after being struck by the motorcycle.
Lester's article also provides information from Police Officer Brad Sharrow, who conveyed the motorcyclist injuries as severe and was transported to the Geisinger Medical Center via ambulance.
The Voice will continue to update this story at the top of the article as more information becomes available.