Joe Biden is projected to be the 46th President in United States history after winning Pennsylvania earlier today. President-Elect Biden is scheduled to speak at 8 p.m. tonight.
However, sitting President Donald Trump has yet to make a public statement since the announcement of Biden's victory. His last tweet said,
"I WON THIS ELECTION, BY A LOT!"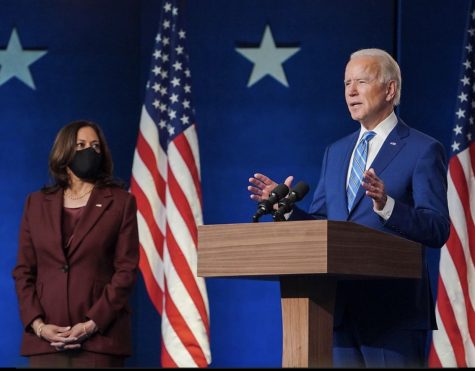 Other Republican constituents have acted in accordance with the norms of election aftermath congratulating President-elect Biden.
"Ann and I extend our congratulations to President-Elect Joe Biden and Vice President-Elect Kamala Harris. We know both of them as people of goodwill and admirable character. We pray that God may bless them in the days and years ahead,"
Said former Republican candidate for President Mitt Romney via Twitter.
Eyes will continue to be on President Trump, wondering whether he will adhere to a peaceful transition of power.