Mike Trout signs record contract: All-star outfielder re-signs with Angels for 12 years, $430 million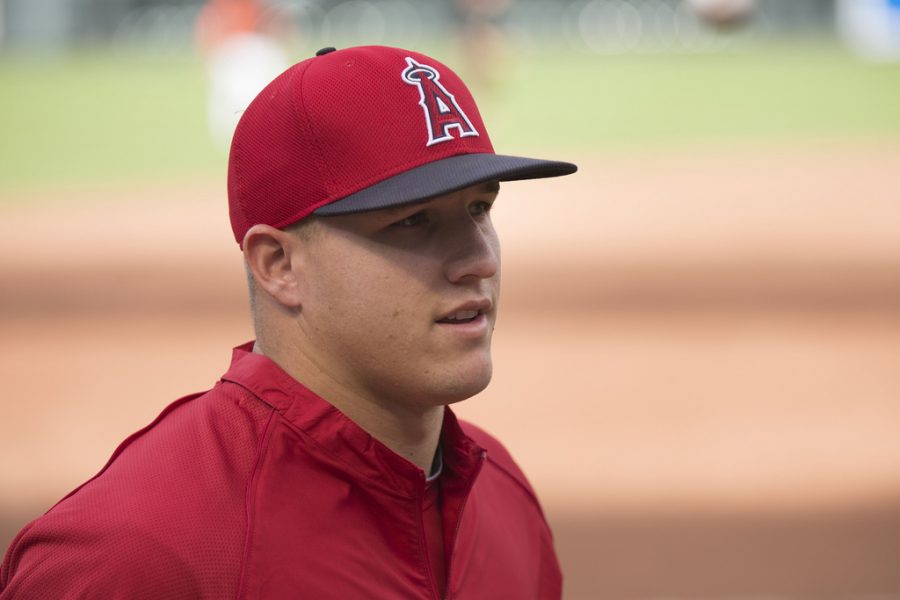 A few weeks ago, 26-year-old Bryce Harper signed a record setting 13-year deal worth 330 million dollars with the Philadelphia Phillies. The newly signed outfielder spent no time trying to recruit another MLB superstar and fellow 26-year-old, Mike Trout to the Phillies. Trout was set to be a free agent at the end of the 2020 season.
The San Diego Padres signed Manny Machado to a 10-year $300 million contract which what was the highest payed contract ever. Then Harper changed that weeks later with $330 million, now Trout has trampled both of those with $100 million  more than Harper.
Although Mike Trout is a big Philadelphia sports fan and grew up just a short drive to Philly from his home town in South Jersey, this seemed unlikely, but still possible.
After signing Bryce Harper to (what was) the largest conract in the history of baseball, Phillies fans had very high hopes the all-star would join Harper in creating a super team in the Philadelphia Phillies.
After hearing these rumors, the Los Angeles Angels made sure this would not happen.
On Tuesday morning, the Angels offered him not only the biggest contract in the history of Major League Baseball, but in professional sports history. The contract is worth 430 million dollars over the stretch of the next 12 years with no trade or opt-out option for the Angels.
To put that amount of money in perspective, every time Mike Trout goes up to bat, he will make approximately 67 thousand dollars, which is five thousand dollars more than the median U.S household makes in a year.
Needless to say, that's a hefty price for any team to spend on anybody. However, Mike Trout is not just "any player."
Mike Trout has won the American league MVP twice and finished second four times. $430 million sounds like a lot, and it is, but if you break it down it's roughly $36 million a year. Some experts have claimed that he is worth $70 million a year just due to his production. Plus, the Angels have guaranteed he will play for them his whole career.
The cost of losing one of the best players the league has seen in decades is far greater than the cost of this contract. Mike Trout is on pace to beat many different batting records, and unlike Manny Machado or Bryce Harper, there is no real risks involved for the Angels.
He also is coming off arguably his best year in 2018 and is one of the most respected players in the MLB.
One stat that Mike Trout has mind boggling numbers in is called WAR (Wins among replacement.) This is a stat used in baseball as well as other sports to determine, as accurately as possible, the value you bring to your team both offensively and defensively.
Mike Trout is currently fourth in career WAR among active players in the league and he is at least ten years younger than the other players on the list.
If Mike Trout were to retire right now, he would rank  one hundred forty-fourth all-time in WAR, tied with Hall of Fame pitcher Roy Halladay.
If Trout produces similar stats that he's had for his entire career, he very well could surpass Babe Ruth for the number one spot in all-time career WAR. This would bring him into the conversation of statistically being the greatest and most valuable baseball player of all time.