Oct 29 / Huskies Football

Millersville University

1

Oct 29 / Men's Soccer

Oct 29 / Women's Volleyball

Oct 29 / Women's Field Hockey

Oct 1 / Women's Club Rugby
Support student journalism at Bloomsburg University by making a donation to The Voice. Your contribution will help us cover the rising costs of publishing a print edition and maintaining a website.
The war in Ukraine has taken up much of the world's attention recently and it's not hard to see why. The conflict has seen tens of thousands die for the crazy whims of Vladimir Putin, but this dispute is not the only one of its kind brewing under the surface of global politics. Off the southeast...
Over the last couple weeks COVID cases on campus have been on the rise. It is to be expected to see a rise in cases because the semester has recently started, and students are back on campus. It is also flu season, many people will get sick just because it is that time of the year. The Voice...
Toron James, Staff Writer
November 14, 2022
The Bloomsburg Women's Basketball team are coming off an 18-11 year which included a tremendous 16-6 conference record for the 2021-22 season. The women's team overachieved expectations last year. In the preseason PSAC poll last...
Toron James, Sports Writer
October 25, 2022
In a tight game that came down to the last play and final minute for the Bloomsburg Huskies Football team. The Huskies went on to lose 27-21 in a division match-up to the East Stroudsburg Warriors. The crowd was rocking and pumped...
Recent Sports Stories
Anna Watson, Editor-In-Chief
September 15, 2022
The Bloomsburg University Equestrian Team's (B.U.E.T.) competition season has begun, and will host their annual Intercollegiate Horse Show Association on October 16th. The...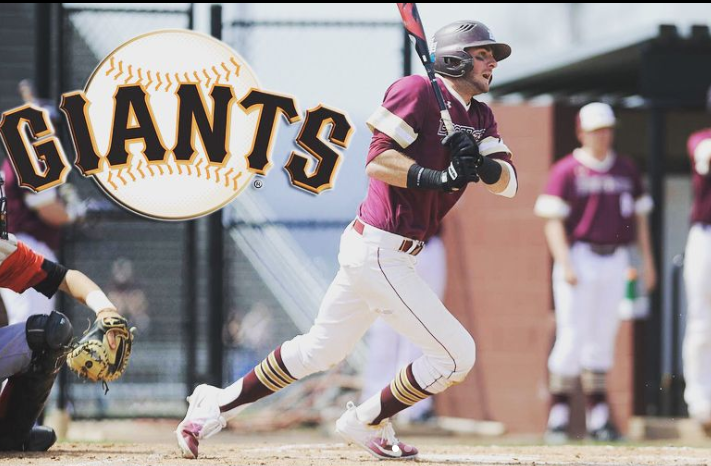 Anna Watson, Editor-In-Chief
May 20, 2022
Twenty Major League Baseball scouts sat in the stands, with redshirt senior, Austin Edgette at the plate, with the bases loaded. He faced a big-league prospect on the mound,...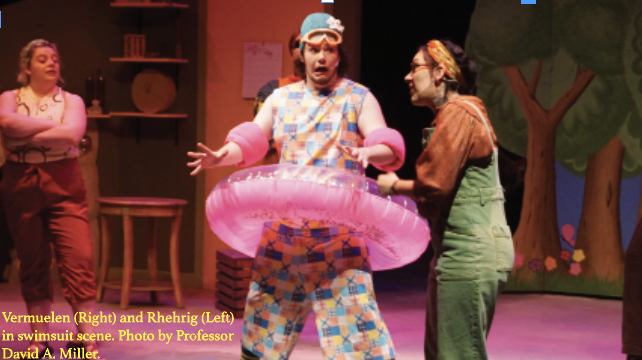 Anna Watson, Carly Busfield, & Sarah Devitz, Staff Writers
November 9, 2022
"If you don't believe it, no one else is gonna believe it." The BU Players recently showed their musical take on "A Year with Frog & Toad" at the theatre downtown....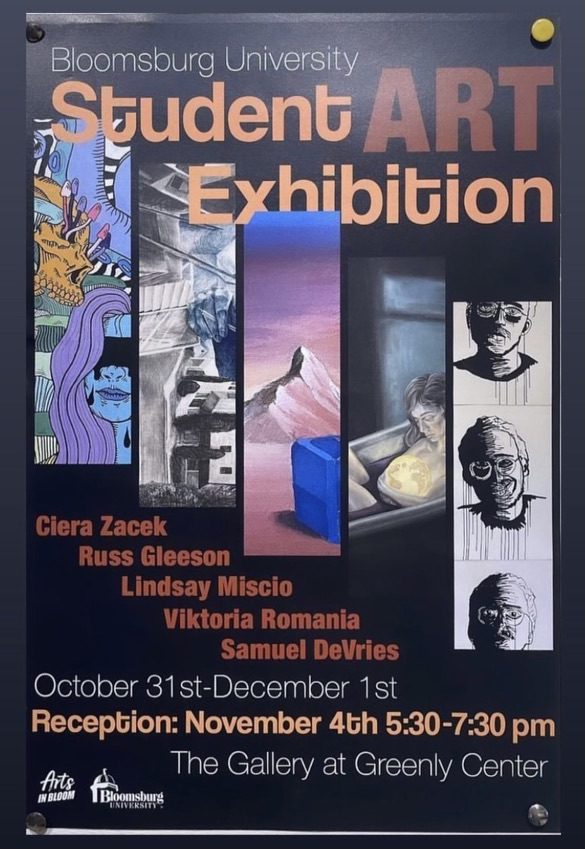 Carly Busfield, Howl Editor
November 6, 2022
BLOOMSBURG (PA)- Arts in Bloom presents a month-long Bloomsburg University Student Art Exhibition in The Gallery at the Greenly Center The Greenly Center is located at 50 East...
Novalea Verno , Staff Writer
October 31, 2022
On Tuesday, Oct. 11 the fruition of students from Bloomsburg University's Political Science Student Association (POSSA), College Republicans and College Democrats finally...
Department of Alumni and Professional Engagement , Contributing Writer
September 26, 2022
The Huskies LEAD Program at Bloomsburg University is one of the most unique and beneficial experiences for any student in any major, of any class year. The Alumni and Professional...
September 26, 2022
What is it? Why you should care? What is being done about it?
What's New to the Bloomsburg Fair
September 11, 2022