Why Pennsylvania Took So Long to Count
The election is over, yet there are so many conspiracy theories going around about mail-in voting. Why did the state count them so late? Why did the votes come in after it appeared that President Trump had won? Why were all the votes for Biden? Let's break that down.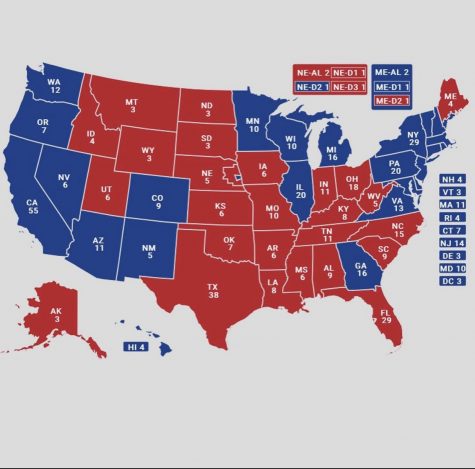 The presidential election is over. Joe Biden has been named the winner and the President-Elect. It seems like everyone should accept this, considering Joe Biden has been leading in battleground states by more than 10,000 votes, right? Wrong.
Along with his campaign team and administration, the President and his admirers believe that this election has been stolen. Tuesday, the President tweeted,
"People will not accept this Rigged Election."
His tweet parade surged forward by saying,
"Ballot Counting Abuse."
"Pennsylvania prevented us from watching much of the ballot count."
There have been no reports of mass voter fraud and no evidence to support the President's claims.
So then, why did a state like Pennsylvania take so long to count votes, specifically, mail-in ballots? The Pennsylvania GOP led legislature refused to allow mail-ballots to be processed ahead of time, causing delays in the vote count.
Governor Tom Wolf tried to pass legislation that allowed counties to begin to pre-canvas ballots to verify their validity before election day, but the Republican-led legislature blocked it.
Therefore, many of us wondered why Pennsylvania took so long and why the tide seemed to shift for Joe Biden after Tuesday. Many Democrats had decided to vote by mail for this election, which can be due to the Coronavirus pandemic, which is still ongoing.
The President himself proclaimed that voting by mail was rife with fraud and told his supports to vote in person on election day. When trying to reach Senator John Gordner for comment, he could not be reached. Speaking with his legislative assistant Sean Moll,
"There was no way to speak on Senator Gordner and did not want to speak for him."
While Sean Moll did say there was a session in Harrisburg Thursday, there was no answer to why the law counted mail-ballots after Tuesday.
"Can't offer my own thoughts on this matter," Senator Gordner's assistant says.
He did say that voters bombarded his office and the Senators with phone calls. Voter fraud, unfair treatment of the President, and the President would need to be dragged out of the office. Representative Millard also didn't respond to comment on the issue.
Kaitlan Collins, a CNN White House Correspondent, reports that the Republican Philadelphia City Commissioner says they investigated a list claiming that dead people voted. The Commissioner said,
"Between everything else that we are doing, we looked into it, each one of them to see what their voting history was. "Not a single one voted in Philadelphia after they died."
He went on to say that people are hungry to consume lies. The President and his team of lawyers are currently in court, alleging that fraud had taken place.
Even if some votes are thrown out, the President still would not be able to make the difference, whether in Pennsylvania, Georgia, Arizona, or Wisconsin.
The lawsuits will continue; The President will not concede, but the race seems to be over. It is going to be a long time before Inauguration Day in January next year. It looks like the battles and conspiracies will continue.