BU Mourns Sophomore's Death After Tragic Fall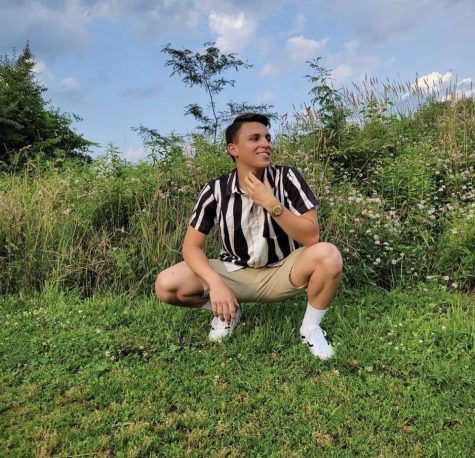 Bloomsburg University students and staff are mourning the loss of Sophomore Greg Anstine who was killed after slipping off a steep mountain path in Montour County this past Friday.
Anstine and BU student Kyra Destefano "were walking in the area of Sharp Ridge Road when both fell from the cliff," Coroner Scott Lynn told The Daily Item.
"When Anstine began to fall, Destefano reached out for him, which caused her to stumble," Lynn described to The Daily Item.
"The woman called dispatchers and told them the young man had fallen off the mountain, and she was hanging on by only her fingers, according to radio transmitters," Press Enterprise reported.
According to Montour County Coroner's Office Facebook page "Greg Anstine from York, PA who also fell from the cliff suffered fatal injuries and died at the scene of the fall."
Elysburg firefighters were able to attach Destefano to a makeshift harness attached to an anchor. She was loaded into a Stokes basket where a crowd of volunteers pulled her 90 feet up to the top, according to Press Enterprise.
Rescue crews described treacherous conditions on the mountainous terrain. Elysburg Fire department posted to its Facebook page, "no pictures can do justice to explain the conditions we encountered."
Bloomsburg University sent the following email to students giving notice to Anstine's death:
"It is with great sadness that I share the news of the untimely death of one of our students, Greg Anstine, who passed away Friday afternoon.
Greg was a sophomore from York, Pa., majoring in business administration and was a three-time Dean's List honoree.
Members of the Center for Counseling and Human Development are available to provide support to BU students. Please contact 570-389-4255 or visit this link, and the center will work with counselors to schedule sessions.
Please join me in keeping Greg's family – as well as his friends, classmates, and professors – in your thoughts during this difficult time."
Anstine was also a member of the Pi Lambda Phi fraternity at BU. In an Instagram post honoring Anstine's life, brothers of Pi Lambda wrote:
"Greg was a great friend of many and an even greater brother to us. He joined Pi Lambda in the Spring of 2021, along with 5 others to become our "Sigma" Class.
Greg was humble, loyal, funny and so much more. It's hard to put into words how much he really meant to us and everyone around him.
Always in our hearts. You will be missed, but never forgotten. Rest in Paradise brother."
A GoFundMe was created in honor of Greg Anstine that can be found here. The page had an initial goal of $5,000 and was quickly surpassed to have a current amount of $14,208 raised.
"We all knew Greg for his character. He was loving, caring, intelligent, and simply a great guy to be around," the GoFundMe page said.