There is No "I" in Team Apollo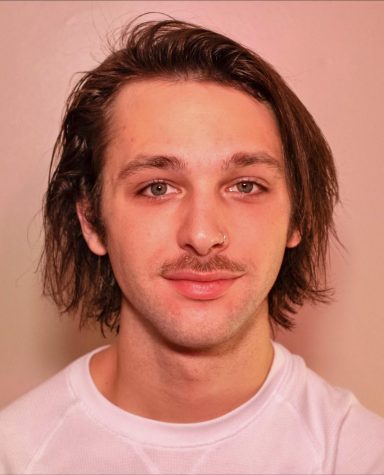 Marc Boyer, like many other students, has big dreams. However, his dream lies behind the lens of a camera. His interest in video production grew from watching a popular YouTuber by the name of Casey Neistat. Marc now is the co-founder of a video production company named Team Apollo which he founded with his close friend. Together, along with their constantly revolving team of friends, have built the reigns and have begun to find success. 
The reasoning behind the name comes in tandem. Team reference Marc, his partner, and the people who support them in their productions. They want to expand even further by having a team of graphic designers and animators. Apollo comes from their love of space. A love nurtured by their eighth-grade earth science teacher. In Marc's words, "that man blew my mind on a daily basis," and the, "best teacher that school had to offer." That teacher would be the first one to show him Adobe Creative Cloud and his business partner experienced the same. From that point on, the two kept in contact during college with editing and creative questions. The two began making videos, helping each other edit, and other endeavors that evolved into a strong friendship. Then, it was only a matter of forming Team Apollo.
Currently, Team Apollo specializes in and offers a variety of services that range from video production and photography. Two main sources of revenue come from their video production of music videos for some local music artists and weddings. One of the artists they worked with was named Wavelength. The creative process involved a deadline, heavy pre-production, sitting down with the client, assessing client needs, and what they could bring to the table. In the end, they had it released through Vevo. Their equipment is a strong set of Canon cameras and a lot of heart. A love for the interface and the colors that the cameras bring pair along well with Adobe Creative Cloud Services. 
In Marc's eyes, his work with Team Apollo means everything and the pride within it is immense. It's the first thing he thinks about when he wakes up and the last thing he thinks of when he goes to bed. Boyer feels, "It's really rewarding work to give the client what they see in their head. The satisfaction of getting a tip or going on social media and seeing them say look what they did for me. That is something I really like to see."
 However, they have seen their fair share of trials. Covid was a big factor. The pressure "knocked the wind out of our sails." He continued by outlining the difficulty of producing videos in this area  mentioning nearby businesses that are well-established in this sector as well. However, they persevered and made an effort to distinguish themselves from the rest. For them, music videos are huge. Around here, hardly many places generate music videos. Additionally, they focus on networking, targeting untapped markets in the region, and providing those services. Their level of quality and costs had an impact as well.
They currently find themselves in a position where they are receiving enquiries every other day and are being referred by previous customers. They have reached the point where they must decline people due to receiving up to three or four queries per week. He went into some of their upcoming projects. They are working on three music videos of an artist they met through past client, Wavelength. Marc's advice to achieving success is "having a structured day and a friend to overcome the anxieties. [A friend] to tell you we will get this video done and everything will be alright picking you up off your feet. If you're struggling seeing all these happy people succeeding where you are not, it is still there and there is no one to get you out of that funk but yourself." With this we recognize Marc Boyer, a student who has limitless passion and love for the world behind the camera.