BLOOMSBURG- Amidst the surge of COVID-19 cases, I found myself subject to coincidental misfortune by not just reporting on the initial spread but being an additional part of the story. Testing positive in the thick of the crisis has granted me a firsthand view of what feelings coincide.
Nearly five hundred Bloomsburg University students have been infected with by another wave of the coronavirus, having a dark cloud of 5 days of isolation possibly hanging over their heads.
Jessica Abernathy, the Institutional Public Health Coordinator of Commonwealth University (Lock Haven) said, "We had an uptick in COVID-19 cases since the first day of classes (8/21) however based on the student population numbers here at Bloomsburg, we saw about a reported 5% positivity."
Off-campus students have been subjected to testing themselves, which results in a lack of reported cases within the University.
Story continues below advertisement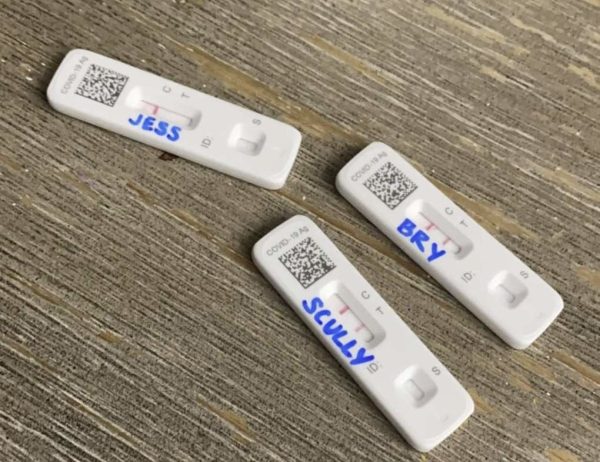 Kyla Tims, sophomore Middle Level Education student, has recently tested positive on August 29, with a home test kit.
Tims recalls from her over-the-phone conversation with the Student Health Center that the nurse told her "she felt like it was 2020 all over again with the amount of phone calls they were constantly getting."
Timothy "TJ" Murnane, senior International Business student, describes his symptoms to being similar to a common cold, which is what most cases, including myself, are dealing with.
Murnane feels "no fever, [and is] not comparable to a flu at all". He feels congested along with being winded easily walking up the notorious hills of Bloomsburg.
Unlike Murnane, Elizabeth Brace, senior Nursing student, has been struggling with body aches, fevers that have reached 102.6 degrees high [along with chills and sweats], tiredness, and congestion.
Brace previously had COVID-19 in 2021, but suffered from no symptoms at all.
"We are not able to know for which COVID-19 variant our students are currently testing positive, but we do know that during the month of August the variant EG.5 made up an estimated 20% of all COVID-19 cases in the US. EG.5 is a descendant of XBB.1.9.2 from the Omicron family.", said Abernathy.
According to Abernathy, Bloomsburg University will be offering COVID-19 and flu vaccinations in October where the vaccinations were updated to a monovalent COVID-19 vaccine with an XBB-lineage of Omicron to vanquish EG.5.
Throughout the years, it is common for students catch a cold at the beginning of a new semester. Immune systems can change when students retreat home away from being surrounded by so many people. As a result, many fall ill when rejoining a large population in a small area.
"According to the Student Health Center, this year's prevalence of sickness during the first two weeks of the semester is in line with what their staff observed during the same timeframe as in previous years after the start of classes.", said Abernathy.
A number of students have taken their talk to YikYak, sharing the mass number of people affected. One "yak" is asking people to upvote if they are positive, which in turn resulted in 481 votes.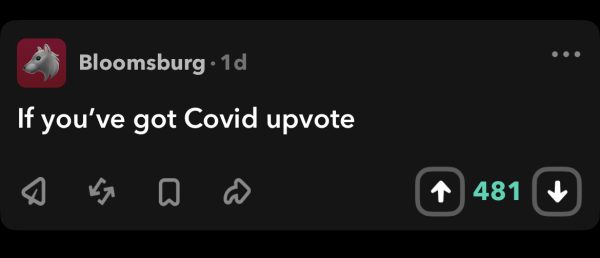 On August 30th, the Weekly Wellness Spotlight newsletter highlighted and addressed concerns of the rising ailment to Commonwealth University: