The traditional class reunion may be fading into history for this generation as a result of the digital age's dynamic social landscape, evolving lifestyles, and geographic mobility.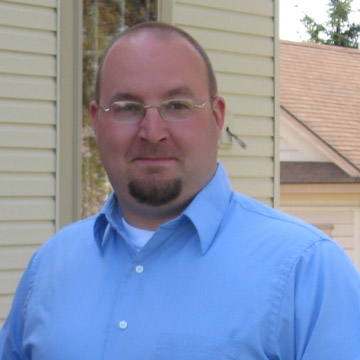 Class reunions have been important to many generations because they offer a unique opportunity to reconnect with long-lost friends, reminisce about shared experiences, and rekindle a sense of nostalgia and belonging from the days they attended school together as a class.
Class reunions may be on the decline among this generation for a variety of reasons including the effects of the digital world, social dynamic shift, and geographical mobility.
"Reunions are important because in addition to providing an opportunity for alumni to reconnect with their peers, they also provide an opportunity for alumni to reconnect with our University. This connection allows us to share campus initiatives and ways in which they can get involved as alumni to support current students.", said Nathan Conroy ('06), Director of Alumni and Employer Engagement.
Story continues below advertisement
The Department of Alumni and Employee Engagement plans class reunions in correspondence with milestones and the institution's strategic priorities making the number of gatherings vary each year. "Each year we host an Alumni 50th Class Reunion during Homecoming to celebrate this milestone anniversary and we plan out events that allow alumni to reconnect with their classmates throughout the weekend.", said Conroy.
As of now, people still attend these events, but the number varies from time to time. Reunions can range from thirty attendees to as many as one hundred depending on the group. This is not a large number, but definitely a crowd. Will this number change in ten or twenty years?
Effect of the digital world
For starters, the pervasiveness of digital connectivity via social media and online platforms has rendered traditional reunions obsolete, as individuals can maintain continuous contact with former classmates.
The powerful influence of social media and instantaneous notifications has dramatically altered how people communicate and learn about one another, catalyzing a seismic shift in societal dynamics. These technological advancements have created clear distinctions between traditional reunions, which physically bring people together, and the virtual realm of social media, where updates and connections are constantly shared.
According to Conroy, the Office of Alumni and Employer Engagement's primary objective is to engage alumni in ways that hold personal significance to them while strategically benefiting the University. This mission reflects a response to the changing landscape of alumni engagement, where digital platforms offer new avenues for connection and interaction, challenging the traditional appeal of physical reunions. In this evolving landscape, institutions are adapting to ensure meaningful and effective engagement with their alumni through both physical and digital means.
Universities are adapting to changing alumni engagement dynamics through digital strategies such as social media, alumni websites, and email newsletters. Virtual events and webinars provide opportunities for alumni participation, overcoming geographical and scheduling obstacles. Online alumni communities and targeted digital fundraising campaigns further enhance engagement, reflecting universities' efforts to stay connected with alumni in the digital age.
Social Dynamic Shift
A harsh truth of today's generation is that more people dislike each other than ever before. Shifting social dynamics have diminished the significance of past associations, making reunions less appealing. The changing communication habits of today's youth indicate a significant social shift. With easy access to technology, many children now prefer digital modes of interaction such as texting and social media to traditional face-to-face conversations, allowing nonverbal expressions to be accepted.
Changing societal norms also play a role, as emojis and memes have become popular tools for conveying emotions and messages. The demands of their hectic schedules, which include school and extracurricular activities, also contribute to the perception of decreased in-person socialization. It is critical to recognize that this shift does not diminish the importance that young people place on personal interactions with friends and family; rather, it represents an adaptation to the evolving communication landscape of the digital age.
Geographical mobility
Driven by achievement, competitiveness, and career opportunities, classmates have dispersed around the world, making physical gatherings logistically difficult to organize and schedules hectic. Many recent graduates are navigating competitive job markets, which frequently necessitate relocations to secure employment opportunities.
However, the geographical mobility caused by such moves presents several challenges when it comes to organizing class reunions. These barriers include the financial strain of travel expenses, difficulties in coordinating schedules among diverse life paths, and the deterioration of social connections due to physical distance, all of which reduce the appeal of reunions among former classmates.
As classmates disperse across regions and continents, a fundamental question arises: How can individuals establish and maintain meaningful connections when separated by great distances? Class reunions, once a powerful source of reconnection and nostalgia, may lose their allure in the face of these logistical complexities and weakened social bonds, leaving many graduates to question the value of such gatherings.