Gov. Wolf proposes $204 million tuition scholarship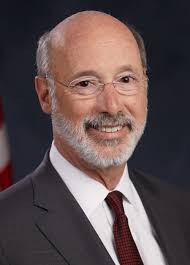 Gov. Tom Wolf is making waves in education policy, as on Jan. 28 the Pennsylvania Governor proposed a $204 million tuition scholarship fund to support college students. Wolf presented the idea for the new scholarship fund while addressing the proposed 2020-2021 spending plan for P.a. that will be enacted on July 1. The scholarship fund is said to encompass 5.1% of the $36.1 billion general fund budget for the 2020-2021 fiscal year, embracing a notable chunk of the suggested budget.
Of this proposed state budget, 36.1% will be spent on Pre-K-12 education, 23.4% for medical assistance and long-term living, 16.5% for other health and human services, 7.3% for criminal justice, 3.2% for debt service and 8.5% on all other expenses, making 41.2% of Pennsylvania's funds education-oriented.
The new scholarship fund will be called the Nellie Bly Tuition Program, an ode to the late Nellie Bly, a notorious journalist of the 1800s who hails from the Commonwealth of P.a. Bly turned away from working towards a higher education degree when her father died, as expenses began to pile up. As Gov. Wolf's proposed scholarship fund is dedicated to making post-secondary education accessible to those as needed, the name of the program is more than fitting. 
Gov. Wolf reported that the Nellie Bly Tuition Program would source the scholarship fund from repurposed dollars from the Pennsylvania Race Horse Development Trust Fund. This has put Wolf in a tough position, and it has been reported that the Pennsylvania Equine Coalition has already spoken out against using such repurposed dollars. According to Pittsburgh Post-Gazette, the Pennsylvania Equine Coalition argued that such actions "would result in the end of horse racing [in Pennsylvania]."
Gov. Wolf contended that the funds should be used to support young Pennsylvanians through earning a degree, an effort that will simultaneously stimulate the commonwealth's economy and overall health. 
Further, Gov. Wolf is also asking for $60 million in additional funds for the Pennsylvania State Grant Program, along with $12.9 million in special aid. The $12.9 million in special aid will go towards supplementing and redesigning the fourteen Pennsylvania universities that fall under the State System of Higher Education. Students whose primary residence is out of state can also qualify for the Nellie Bly Tuition Program if the said student complies with the residency retention rule, according to the Pittsburgh Post-Gazette. 
The Pittsburgh Post-Gazette also reported Gov. Wolf's commentary on the importance of the program. Wolf argued: "But more than 100 years later, we still see too many of our young people forced to drop out of college, or forced to move away from Pennsylvania, or forced to begin their lives buried under a mountain of debt." 
As Gov. Wolf and the commonwealth strive to make college more affordable for students, citizens hope to see P.a. head in a direction that both supports its young people, the economy and the entirety of the state.