Student Athletes Voice Opinions' on Return of Fall 2020 Sports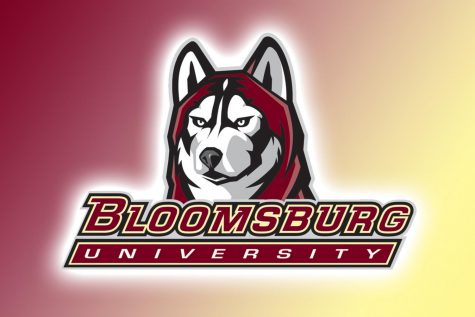 In the midst of COVID-19, the return of fall sports at Bloomsburg is still a big question mark. Will teams be going about their normal schedule? Will spectators be permitted to attend sporting events? What are the NCAA's protocols in order to keep everyone involved safe? All of these are very important questions, which will be addressed in the coming weeks.
However, before finding a good sense for how fall sports will be worked out, Bloomsburg has recently announced its plans to return to campus for the Fall 2020 semester.
In an email to BU. students on June 8, President Bashar Hanna stated, "We are planning for a modified calendar which will prioritize the health and safety of the entire BU. community, maximize the use of our classrooms for instruction while following social distancing guidelines, and allow us flexibility should there be a resurgence of COVID outbreaks during the coming year… Our Fall 2020 semester will begin on Monday, August 17, which is one week earlier than planned, and will consist of two six-week sessions in combination with a 12-week term." 
This statement, although could change in the following weeks, offers much hope for Bloomsburg Fall Sports and how they will be carried out. 
Even still, a recent report has an update regarding The Centennial Conference Presidents Council suspension of "any intercollegiate competition for sports scheduled for the fall semester," which only impacts Susquehanna University's football team for the 2020 season. As for the other fall sports, the Council is looking to push them back to the spring, in order to promote the safety of all. 
How does this involve Bloomsburg? As of now, no reports have shown that sports will not continue due to COVID-19, however as a result of the Centennial Conference's announcement, plans could certainly be overturned. Since Bloomsburg teams participate as members of the NCAA Division II in the Pennsylvania State Athletic Conference (PSAC), they are not affiliated with the Centennial Conference's decision, and will have to wait for their fate in the coming weeks. 
After speaking with BU.'s Director of Sports Information, David Leisering, fall sports will continue as follows: "As of right now, Bloomsburg University is planning to have a fall athletic season. What the fall season will look like, however, is yet to be determined. We do know that our athletic teams – across the board – will be playing a reduced number of games according to the NCAA guidelines. What we don't know are some of the logistics. For example, will we have fans at our games and, if so, how many will be permitted? This is an ever-changing situation that we are dealing with, so we are hoping to get better guidance to a lot of the question marks we have in the coming days. But, we are looking forward to welcoming our Huskies back to campus in August and moving ahead with what should be a very exciting year."  
With this, Bloomsburg Fall Sports do have potential to rise to the occasion and challenge themselves, even during these unprecedented times. Furthermore, a few student athletes were asked on how they are preparing for their upcoming seasons during the pandemic.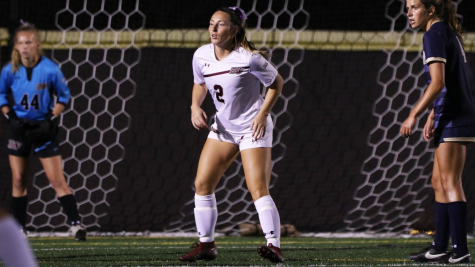 First is sophomore Madyson Brown, who plays defense for the Bloomsburg Women's Soccer Team. When asked about how she is training for the upcoming soccer season, and if  any part of her regimen has changed due to COVID-19, she stated, "Personally I am preparing for this upcoming season by doing a lot of conditioning and trying to get as many touches on the ball as possible. COVID-19 affected my ability to get into the gym and lift as I usually would, so I have been finding alternate ways to weight train. I don't think that the virus will have any repercussions with our ability to perform this season, it's more of a mindset and finding new and creative ways to train and become a better player. "
Additionally, Brown was also asked to give her thoughts about spectators attending games, and how they could perhaps influence her team's success. 
She exclaimed, "Our program is gifted with a very large support system and lots of people who like to come watch us play. As much as we love to have our fans in the stands cheering us on, we are going to have to adapt to everything being thrown at us. We have come to understand that this season is not going to be like any other we have experienced before, and are saddened by the fact that our fans might not be able to support us from the stands. Nevertheless, we know they will be supporting us the best they can from a distance." 
Looking ahead, Brown made herself clear in that although the circumstances are unfortunate, she is searching for the light at the end of the tunnel, and taking an optimistic approach to the season.
"As much as COVID-19 has negatively affected the sports across the world, it has come to show how much drive and dedication it takes to continue practicing and performing even when there are no competitions to be played and nobody is watching. This virus has shown me that I need to cherish every moment on the field and every second I have with my teammates, because it can be taken away so quickly."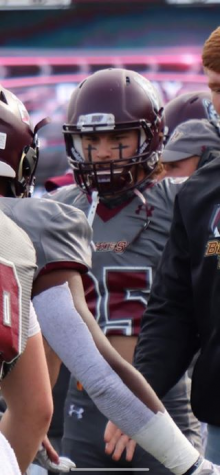 Next is redshirt sophomore Shane Wolford, who plays wide receiver for Bloomsburg's Football team. When speaking on if his everyday workout routine has changed due to COVID-19 he explained, "I have been preparing for the season by working out most days a week, training at my high school fields, and going over the play book whenever possible. I've never belonged to a gym because I have one in my house, so working out and staying in shape hasn't been an issue for me." 
This approach provides as much normalcy as possible during these days, as carrying out a typical routine while training will prepare one's body for what it's about to endure, as if there are no implications in occurrence. 
On another note, Wolford has affirmed that he will remain focused on the game, whether fans are in the picture or not. "Obviously not having fans would be disappointing, but that doesn't affect us or how we play. Nothing fan related is part of our pregame routine or practice schedule, so as far as I'm concerned, fans never were and never will be a factor in how we win games."
Likewise, although fans play a great role in the game, they should not determine whether or not a team stands firm in their ability to contend.
In accordance to this, Wolford was asked to reflect on how he could look at this situation as a learning experience, and continue his willingness to contribute to his team throughout the rest of his collegiate career. 
"I have used COVID-19 as motivation and as an opportunity to get better. Everybody is being impacted by this and it's going to show who's really all in when it's all said and done."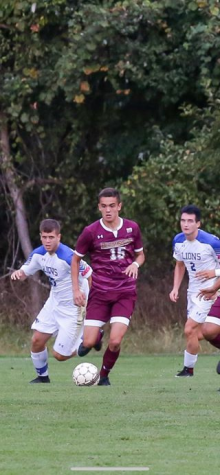 The third student athlete is junior Nick Bazadona, who plays midfield for the Men's Soccer team. Despite the interruption of COVID-19, he has still been working hard to ensure that he is ready for the season to start and expressed, "For the upcoming season I've been really just staying on the field getting touches on the ball, and also putting time into the gym. Our team is really staying on top of each other to get through this COVID-19 situation." 
By keeping up with each other's workouts, the BU. Men's soccer team displays great teamwork and accountability during these unheard of circumstances, which will only spike growth and unity as a team when they return for play in the fall. 
As stated above, the inclusion of fans at games although is uplifting to athletes, Bazadona echoed both Brown and Wolford's viewpoints responding, "Having fans at the games is always an energy booster, but that's not going to stop us from achieving our goal this season, and that's to win every time we step on the pitch. We have a lot of new talent coming in, so I'm really excited for this upcoming season."
Ultimately, Bazadona has grown a deeper appreciation for his sport during the COVID-19 outbreak, indicating, "This COVID 19 situation definitely taught me that nobody really knows what the future holds, and to train/play every game like it's your last."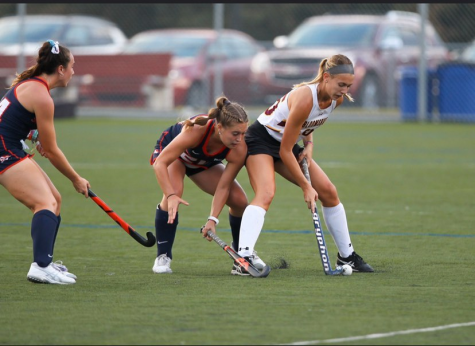 Lastly, is junior Ashley Maxwell, who plays defense for the Women's Field Hockey Team. When asked, her training has also been impacted in a few ways, articulating, "One difference that has personally impacted me in training for the upcoming season is not being able to join field hockey leagues with my high school teammates for the competitive aspect. Other than that, our trainer designed at home workouts that compiled exercises that do not require extensive gym equipment. I believe if everyone held themselves accountable to working out, we will come back and be ready for our season to start!"
On the contrary, according to Maxwell, having support on the bleachers is important to her and her teammates, and creates the sense of a family-oriented environment. 
"The Bloomsburg field hockey program is a close knit family considering the majority of our fans are relatives of the players. Potentially not having fans at the games would be different, but I believe we would feel their support no matter the circumstances."
Most importantly, Maxwell will keep her head high during these challenging times, as focusing on her athletic ability and putting forth a good attitude will result in a successful approach to the Fall 2020 season. 
"As a student athlete, I obviously do not have control of the current circumstance regarding COVID-19. However, I do have the ability as a teammate to continue to push myself during summer workouts, as well as controlling my attitude during this time."