BU Alum Jack Fritz's Journey to Becoming the Afternoon Show Producer at 94 WIP
Full conversation w/ Jack Fritz & Cameron Heilman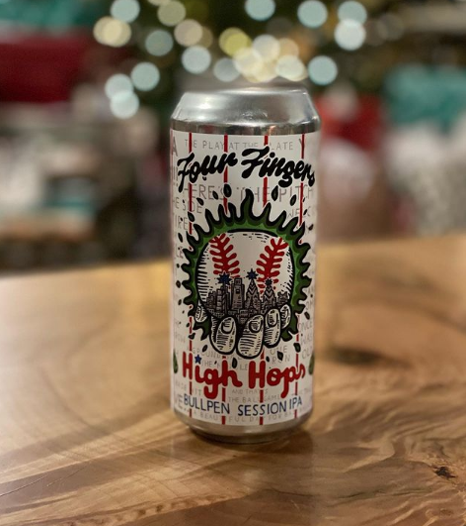 Starting his undergraduate career at Bloomsburg University in finance was, in a word, disastrous for now Afternoon Show Producer for the Jon Marks & Ike Reese Show on WIP 94, Jack Fritz. Graduating in 2016, Jack began scaling Bloom's hills in 2012 while simultaneously being a member of the Huskies baseball team and transitioning into the Mass Comm department during the beginning of his Sophomore semester. One of his most memorable highlights sporting BU on his chest came during a road trip his Sophomore year with the baseball team to Kutztown.
"My Sophomore year, we're down at Kutztown, and it was the date of block party, and obviously we were going to be late… but our two starters pitched the fastest games in baseball history, I'm pretty sure. We got done with a doubleheader in three hours and were back on the bus to Bloom; it was awesome."
His collegiate playing days spanned until the end of his Sophomore year where he decided to focus more on his career. When asked what motivated the switch to Mass Comm, Fritz said this.
"I kind of just had this philosophy, do what you love, and the money will follow."
When embarking on this career path, a key aspect is embracing the grind and pushing through whatever obstacles come in the way, Fritz elaborated.
"You have to suck it up for a little bit… as long you're grinding and sticking it out, you can make it. So many people get deterred from doing this. Anyone can make it if I've made it; it's just about talking to the right people and developing relationships to get through it."
Fritz got the ball rolling eight months after graduating on the WIP street team, a position that presented a great way to get his foot in the door and provided an excuse to be at the station. Once he began producing overnight, the dominoes started lining themselves in a path that led Jack to further opportunities.
"I was lucky enough to where after working weekends people started trusting me, and I built a rapport with the hosts. Then the evening show producer left when I'd only been there for six months, took over that job. I was the evening show producer for about a year and a half, then the afternoon producer left, and I took that job."
He pointed out that these jobs don't readily become available quickly, so he feels luckier in that sense. There was a time he produced the morning show for WIP while going for the evening timeslot, which meant working from 4 p.m. to midnight, then sleeping on the studio couch and waking at four the next morning to prepare the morning show. Those two to three months working hours like that represent the type of grind young media members have to endeavor through before catching a break, Fritz believes.
Making his brand unique, after leaving Bloom, Fritz started his own Phillies podcast titled "High Hopes." There wasn't anyone talented talking baseball through his eyes, and believing the Phillies were a few years away back in 2016, he debuted the podcast with aspirations of a following that'd "take off" once the Phillies regained prominence.
The High Hopes pod now has 3,774 Twitter followers and posts on Spotify every week to week and a half.
The most fulfilling part of the journey to this point is living the life he is currently. Working alongside a former pro bowl Philadelphia Eagle in Ike Reese is "hilarious" in Fritz's eyes. Jon Marks, he credits as being a significant reason he's in his current position. Respecting his ideas and taking them to the next level has allowed Fritz to circumvent those initial "pinch me" moments and experience the most gratifying part of his day, creating a take that works for the show.
Getting to the juncture where he believed in his influence wasn't easy, though. In his Bloom days, listening to all the talk shows, he thought this position wasn't attainable. Not until he released a segment on his podcast called "Harper Lent," where he gave up something he "loved" until Harper signed during the free-agent sweepstakes in 2018-2019. Beer represented the given-up love.
Recording videos of himself walking around marking each passing day without beer created a "movement" around the situation to where listeners began sharing videos back with him. Once Harper officially became a Phillie, Jack received many requests to post his final video.
"It was at that moment where I was like I can influence people."
Paired with other segments down the road with fellow 94 WIP co-workers, "reinforced" the idea for Jack if you put everything you have into it, people will recognize that passion and gravitate towards interacting with the content.
The drive to pursue a passion isn't a unique trait for Jack; his father, too, Ross Fritz, partnered with a long-time friend of the family, Joe Catenacci, to create "Four Fingers Brewing Company." Located in Ahston, PA, Four Fingers initially opened to the public on Jan. 24, 2020. 2020 wasn't an ideal time to open a business, but Jack said the pandemic allowed them to explore avenues they wouldn't have thought of otherwise.
"It gave us the ability to have an outdoor space when we weren't planning on it, but with COVID, you had to if you wanted people to come in."
Like his college aspirations, Jack didn't believe in its success at first but didn't allow those thoughts to deter his positive energy and contribution to the company.
"The first time he came to me about it, I was like, are you serious? Okay, sure, I'd love to be apart of a brewery."
Craft beer is one of his top four favorite things on Earth, and partially motivated that answer too said, Fritz. Four Fingers would sell in-house in his perfect vision and run off a supply and demand type model.
"People lining up outside to come and get it from our place would be the dream."
Another bucket list goal is getting their beer "High Hops" named after Jack's podcast in Citizens Bank Park, the Phillies' home. The can is inspired by legendary Phillies broadcaster Harry Kalas, highlighting many of his memorable quotes throughout the logo.
Not believing and working through formidable roadblocks were challenges for one-time husky Jack Fritz that he wasn't sure he'd always overcome. Now in hindsight, actualizing that vision led to his blossoming in the Philadelphia sports media market. However, he doesn't forget his roots and always is willing to lend a helping hand to current Bloomsburg students who have similar ambitions.