BU Athletes Subjected to COVID-19 Ramifications
Bloomsburg University made the questionable decision to have students return to campus this fall. Unfortunately, this choice led to several students contracting Covid-19, including me.
Despite the social distancing and mask requirements on campus, the inevitable occurred as roommates, teams, and groups reunited from all over the world. In the days lead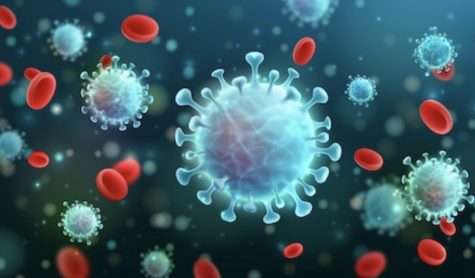 ing up to my symptoms, friends of friends were testing positive. I became nervous about contracting the virus and called the Health Center to set up a test.
As many of my teammates and friends did the same, they were informed that only students with symptoms or those who came in direct contact would be tested at this time. In my opinion, this was the second thing that Bloomsburg University did wrong.
Over the next couple of days, text messages lit up my phone. Another student tested positive. And then another. Since I was not going to be able to obtain a test from Bloomsburg, I decided to make an appointment at the next closest testing center. Without symptoms, my only choice was a CVS in Williamsport, 45 minutes from my house in Bloomsburg. On the morning of my appointment, I awoke with intense chills, a runny nose, and the worst headache of my life. At this point, I was only worried that I would not have the ability to drive myself to my appointment. 
When I returned, I quarantined for five days until I received my positive result and then continued for another week. Two of my five roommates also tested positive. My chills and headache waned but, extreme fatigue and shortness of breath took their place. Now, weeks after my quarantine concluded, I continue to feel weak and out of breath. 
The Pennsylvania Department of Health instructed me that my quarantine should span ten days from the start of my symptoms. The Geisinger Hospital in Bloomsburg told my roommates the same. Uncertainty continued when my roommates and I called the Health Center to inform them of our positive tests. Six days after being denied a test, the Health Center told us that our quarantine would not last 10 days but 14 from the start of our symptoms. 
Last week, all Bloomsburg University athletes that tested positive were set up with a sports medicine doctor who determined the required steps to complete to return practice. 
While this step obviously needed to be taken, I continue to wonder about those students, athletes or not, who were unable to be tested due to their lack of symptoms when trying to schedule a test. At the start of the pandemic, many thought that young people were safe from the effects of the virus, but now doctors are uncertain regarding the potential medical risks to young people. 
The long-term side effects are still unknown but are subjecting athletes to the chance of injury or lasting conditions worth it? 
Bloomsburg University athletes are set to return to practice on October 7th.