Why is it so hard to receive my mail-in ballot?
Problems with mailed ballots forces student to travel home on Election Day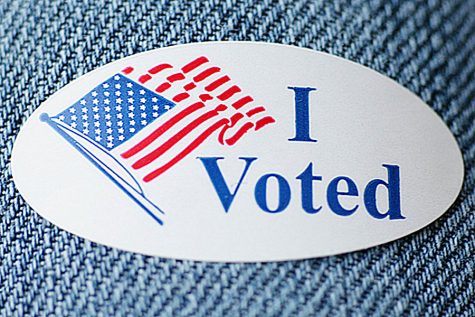 The end of the 2020 election is almost upon us and I would like to talk about the debacle that is and has been mail-in voting. First of all, I completely understand the reasoning behind a large increase of voters voting by mail due to COVID-19 concerns, however I feel that this increase has ruined it for people that have to vote by mail for other reasons.
It all started back in August – Aug. 17, to be exact. I sat down at my laptop and filled out the application for a mail-in ballot since I knew I would still be in Bloomsburg on election day and I am registered at my home address. I knew it was early, but I'd rather be early then late. Then, it was a whole two weeks before they even processed my application.
But alas, I was approved on Aug. 31. Okay, great, I thought. Then, on Sept. 21, I got an email saying that my ballot was on the way and should arrive in 10-14 days. So I waited and waited and waited and nothing. People from Montgomery County, where I live, were receiving their mail-in ballots and there was still no sight of mine.
Well, Montgomery County later admitted on their website that the email was sent in error and that ballots started to be mailed on Sept. 30. Okay, fine, that was a relatively small mistake.
However, by this point it was around Oct. 15, I still had no ballot, and the ballot tracking website did not have an accurate mailed date. So, I came to find out that there was a form on the Montgomery County website to fill out if you applied before Oct. 12 and still hadn't received your ballot.
Long story short, I got this email that implied I should have gotten it and since I didn't, this lead me to believe that it was "lost." I put lost in quotes because who knows if it truly was. Mail gets lost, I know, but it just seems suspicious.
Maybe I am just skeptical because my mail-in ballot was wrong in the spring. In the primary elections, you have to vote your party. Well, you can't very well do that if they send you the wrong party than the one you are registered for. By the time the error was realized, it was too late to get a new one, so I was out of luck there.
So, in case you were wondering, here I am on Oct. 28, still no ballot (they claim to have sent a replacement but I'm not counting on getting it in time). Now, in order for my vote to count, I have to make a two hour trip home to vote by provisional ballot.
Is this the worst thing in the world? No, but because of all this, I feel I was deprived of the mail-in option. I did everything I was supposed to do and the state didn't hold up their end of the bargain. I can't possibly be the only person that this happened to, and I wonder how many people have just decided to not vote because of the inconvenience. It's unfortunate that I had to contemplate this, as well.
I have voted by mail every year I have been at Bloomsburg and it has never been a problem until this year. I can't decide if I think it is a COVID-19 issue, the fact that it is a presidential election year, problems with the mail system, or a combination of the three.
I just think it is suspicious that this year is the first time I've had a problem with receiving my ballot.