Blast From the Past: Bloomsburg Football's Jarrett Roth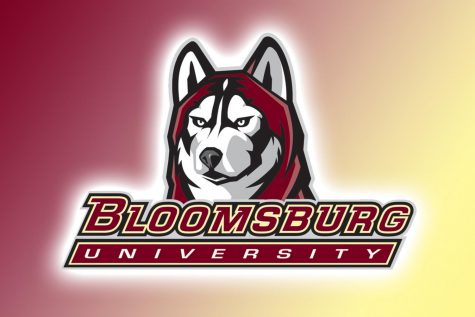 Circa the 1980s, Bloomsburg University Football underwent a very rough stretch as a whole, and was unable to attain a winning record for multiple years. This however, turned around in the 1990s, when the Huskies experienced a substantial coaching change, which ultimately helped turn the program around and finally become a contender for the PSAC East Championship. 
Specifically, one defining reason why B.U. Football transformed into a winning competitor was Offensive Guard Jarrett Roth. This athlete, who is originally from Emmaus, Pennsylvania, played four years of Division II Football for the Huskies from 1992-1996, and has since become very successful in his career, years after graduating from Bloomsburg. 
When asked about what his greatest accomplishments were and what he is most proud of during his time playing for Bloomsburg, Roth stated, "I truly enjoyed my time playing college football at Bloomsburg University.  I am most proud that I was part of the core set of players that helped to turn the Huskies Football Program around and re-established a tradition of winning football in the mid 1990's under the leadership of the great Coach Danny Hale."
In the two years prior to Jarrett arriving at Bloomsburg, the Huskies Football Team had a combined record of 8-14 in the 1989 and 1990 seasons, and had not obtained a winning record since 1988. Additionally, in Roth's first year, the team fell to its all time lowest record since 1981, and achieved just one win and suffered nine losses. 
When asked about this, Roth gave his thoughts on how the coaching staff underwent a substantial change following this record, indicating, "In 1992,  my first year,  we were coached by Pete Adrian and the team went an abysmal 1-9.  Most of the coaching staff was dismissed and the Administration went out and recruited a great Football Coach in Danny Hale. Danny assembled an amazing coaching staff and immediately went about turning the Huskies into a perennial contender for the PSAC East Championship."
In the subsequent years, Danny Hale's teams continuously improved each season, earning a winning record starting in 1994-1997.  During those years, Jarrett played four strong seasons for the Huskies, and mentioned, "I played four years of football at Bloomsburg. I was red-shirted my freshman year (playing defensive line) and then was transferred to the offensive line as a Sophomore (starting at Offensive Guard for the next 3 years, earned all-conference first team honors in 1995).  I chose not to play my 5th year (graduated after 4 years) and went on to assistant coach Football as a Graduate Assistant at Kutztown University." 
Looking back on his four years, Roth reflected on the many coaches, mentors, and teammates he crossed paths with, and the many lessons and skills they taught him personally as an athlete. 
"Playing college football and bigger than life coaches Dann Hale, Bryan McBryan, John Devlin in addition to my O-line teammates had a significant impact on me and taught me many leadership skills/life lessons." 
Roth provided a short list of these valuable lessons, which include: "You will get knocked down a lot in sports/life, but the test of true character is how fast you get back up; Hard work and perseverance will beat out pure talent any day; Never doubt that a small group of committed people's ability to drive change; Life is unpredictable/Challenges are dynamic –  Improvise, Adapt and Overcome."
These lessons not only apply to football, but also life as a whole, and it is very important that current collegiate athletes take them into consideration, as it will ultimately allow them to develop hardwork, determination, and commitment to all of life's endeavors.   On another note, Roth also offered his insights about how his life has changed since graduating from B.U., as well as provided advice he would give to his 22-year old self. 
He highlighted, "Playing college athletics was a great time in my life but do not underestimate the importance of academics and earning your college degree.  Take advantage of the opportunity you have in front of you today and secure the educational foundation that will support your dreams/aspirations for the rest of your life."
This is a very valid point, as more times than not, many collegiate athletes tend to acquire tunnel vision, and only focus on their collegiate athletic career at full capacity. Although this is unintentional, these athletes will find themselves in a difficult position upon graduation, when it is time to part with their sport, and dive into their career at full force.
Jarrett also acknowledged this, stating, "Looking back at some of my teammates who made it to graduation and those that did not; getting that college degree is a critical milestone that opens doors to opportunities down the road.  Also; the time management and prioritization skills you learn as a student-athlete are critical skills that serve you well later in life. Learn to select a few key priorities that are important and focus 90 % your time/effort on them to ensure success."
Alternatively, over the years, collegiate football has vastly changed since the 90's with many new rules, and modifications coming into place. When asked about how this has changed the way he views college football today, in addition to the advice he would give to current players, Roth specified, "College Football has evolved a lot in the last 20 years; players are bigger, faster and stronger and the way you play the game is much different.   New rules are in place to keep players safe and preserve the game; and all of those are good things.  My advice to current players would be to enjoy every moment of every game.  Your college career is very short (at most you will play in 44-50 games) and every time you step on that game field a small percentage of your career is over."
Likewise, it is essential that all collegiate athletes are cognizant of this advice, as it will allow them to truly appreciate their time as a collegiate athlete, and never take any moment for granted, and most importantly, look at the long-term goal of achieving happiness and prosperity in their career. 
Roth has most definitely showcased this, and is accredited with an undergraduate degree in Business Administration, Marketing, and Management from Bloomsburg. He also attained his MBA from Kutztown University, as well as his Master of Science Degree from the University of Pennsylvania, and has since achieved tremendous success in his profession. 
Jarrett implemented his work-ethic and drive required to play football for Bloomsburg into his career and lifestyle today, remarking, "I take my work ethic and drive to be successful and apply it to most aspects of my life and work.  I work for Merck & Co Inc. a Fortune 100 company that recruits world class talented employees to make a difference in the health and quality of life of patients around the globe. We are working on meaningful treatments like immunotherapy to revolutionize cancer care and creating vaccines to protect the world from preventable diseases and pandemics like Ebola Zaire and Covid-19. To work for a company like Merck and make a difference; you need to have passion for what you are doing and the tenacity to drive change to make them happen."
Overall, Jarrett Roth's success story as a whole is very inspiring, and sets a great example for Bloomsburg Collegiate Athletes today, who wish to apply their skills necessary for their sport, into their potential career someday. Currently, Jarrett Roth is the Director of Digital Innovation, US Oncology Marketing at Merck, and resides in Chester County, PA with his family. 
Most of all, Roth has also applied the many skills he developed as a collegiate football player to his family life, and reflected, "I apply the same work ethic and drive to my family life to be a good husband and father to my wife (Pam) and my two sons (Kevin and Michael)."