PSAC Exclusive Competition for Fall Sports in the Spring
Early this morning, the PSAC (Pennsylvania State Athletic Conference) met to discuss the plan for fall sports to compete this spring. The PSAC Board of Directors voted to cancel all mandated regular season and championship games for fall sports this spring.
Initially, in mid-July, due to a continued rise in Covid-19 cases, fall sports were postponed. The PSAC announced a strong possibility for a condensed season and later voted for a spring season where fall athletes would not lose a year of eligibility.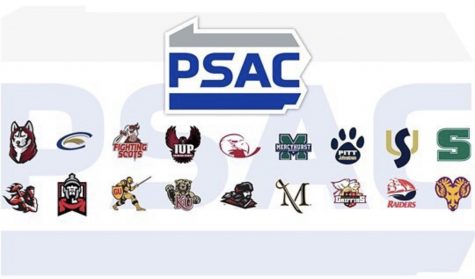 The PSAC website describes possibilities that, if enacted, could result in the reinstatement of a season for fall sports.
"It affects the following league sports: men's and women's cross country and soccer, as well as women's volleyball, field hockey and football. However, should six or more institutions commit to participating in any of those sports; the conference will reinstate a championship season".
Following this update, the PSAC has also allowed individual institutions to explore competition outside of the previously established preliminary schedule.
Bloomsburg athletes continue to practice in socially distanced settings. New protocols within the Steph Pettit Athletic Complex have been installed. Athletes and coaches must wear face coverings at all times throughout Upper Campus and during all practices.
According to PSAC's Twitter, a decision regarding winter sports will be made next week.