BU Men's Soccer in Search for New Head Coach
Early last week, Bloomsburg Men's head soccer coach, Danny Wheelan, announced his official resignation.
In an interview with the university's Athletic Director Dr.Michael Mcfarland on the subject, Mcfarland assured that coach Wheelan's resignation came on excellent terms.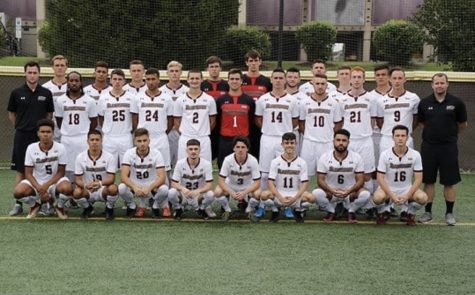 In the meantime, head coach of Bloomsburg's women's soccer, Matt Haney, will serve as the team's interim head coach.
Taking charge of both teams gives Haney a full plate. However, AD Mcfarland explained that a new head coach's hiring process could take anywhere from one to three months.
The board did not want the team to take a step backward in their progress during that time.
The school began advertising its nationwide search for a new hire Monday, December 14th, trying to bring stability to the program as soon as possible.
The goal is to have a new head coach hired by the start of the Spring semester.
Dr.Mcfarland expressed that Danny Wheelan's time as head coach has brought tremendous progress to the Men's program.
Still, sometimes a new and fresh voice can help push that progress even further. Coach Wheelan has set the bar high for the next potential coach, and hopefully, that coach can also raise the bar higher in his ways.
Members of The Voice will provide further updates on this story as progress is made.
Coach Wheelan was reached out to by members of The Voice concerning his decision to resign, but no response was given.