Mark Bassett, a former assistant, rejoins Bloomsburg as Head Coach of the Men's Soccer Team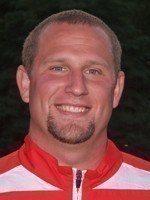 Mark Bassett, previously the head coach at King's College, replaces Danny Wheelan as Head Coach of the Bloomsburg Men's Soccer Team. This hire follows the resignation of Wheelan in mid-December.
Bassett is no stranger to Bloomsburg University. In 2001, 2002, and 2004 he was the men's soccer assistant coach. During this time, Bassett also graduated from Bloomsburg with a master's degree in Education.
Over the last 15 years, Bassett has transformed the men's soccer program at King's. He departs King's College with a hefty overall regular-season record of 159-89-28 and eight successful consecutive visits to the MAC Freedom Tournament.
Members of the team stated that while they were surprised by the departure of Wheelan, they are excited to get back to practice with their new coach.
Oliver Whitham, a senior captain of the team, expressed his feelings toward the upcoming seasons.
"Everyone on the team is buzzing to start working with Coach Bassett. He's had a lot of success at Kings College, something we hope he can bring to Bloomsburg. As a team, we feel that we haven't lived up to our potential the last couple of years, and now we are hoping that Coach Bassett can provide the spark we need to challenge for a PSAC title."
Athletic Director Dr. McFarland started his hiring process directly following Wheelan's departure. Multiple candidates were taken into consideration, and members of the men's soccer team were allowed to ask the final candidates questions during Q&A Zoom meetings that were held at the end of January.
Bryce Evans, a junior member of the team, describes his excitement.
"I believe coach Bassett is the person to keep the program moving in the right direction. He has a lot of experience, and we [the Bloomsburg Men's Soccer Team] look forward to having him lead us moving forward."
While spring sport athletes are currently competing, practice for fall athletes begins March 1st.