JUST 39% VAXXED?
BU Reports Known Vaccination Rates of Students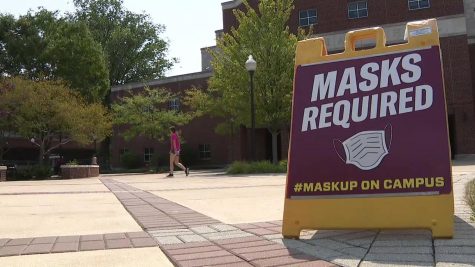 BLOOMSBURG – Bloomsburg University's overall percentage rate of known vaccinated students is 38.6 percent, according to Tom McGuire, director of communications and media relations at BU.
"We can report, though, that as of today, we have 3,020 students who have informed the Student Health Center of their being vaccinated," BU media relations commented. "Our on-campus residents vaccinated rate was 67 percent as of last Friday."
The enrollment of students attending Bloomsburg University is 7,600. A low number in comparison to the Fall 2018 enrollment of 8,924.
"Since we as a state institution do not have the authority to require vaccinations and are not collecting the data for reporting purposes, we do not know the percentage of vaccinated staff (or students if they choose not to share the info with the Student Health Center," BU media relations said.
As a state-owned institution, Bloomsburg University requires state legislation to give authority to require vaccinations amongst students.
Penn State University, only 90 miles from Bloomsburg, released vaccination rates of their students and faculty.  Penn State News reported, "More than 86% of students living on campus and 83% of full-time employees at University Park report being vaccinated for COVID-19."
Penn State requires their unvaccinated students and employees to test weekly for COVID-19. At BU, if on-campus students were identified as unvaccinated upon their move-in date, they have to participate in monthly COVID surveillance testing.
From August 11th to September 10th, 111 positive COVID-19 cases have been documented on the Bloomsburg Coronavirus dashboard.
As of September 10th, 60 students and 1 employee have completed their required isolations.
BU media relations said, "We are thrilled to be back in person with a fully operational campus and face-to-face instruction. To this point we are pleased with how both students and employees are adhering to the protocols in place. It is evident that we all want to end the semester as we began – in person."