BU Philosophy Prof Speaks Out About Majors Being Cut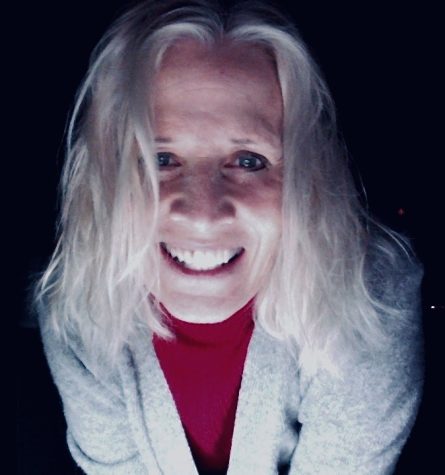 A 30-year Bloomsburg professor says she was "blindsided" by news that her department would no longer offer a major.
"I'm dumbfounded, offended, assaulted, and deeply, deeply saddened," BU philosophy professor, Dr. Wendy Lee said after asked about her initial reaction to the news.
The programs being cut from the "program array," according to the university, are as follows:
BA Anthropology
BA Chemistry
BA Philosophy
BA Physics
BS Physics
BSEd Business Education
Med Business Education
Concentrations:
German (within the BA Languages and Cultures program)
Science: Physics 7-12 (within the BSEd in Secondary and K-12 Education program)
Faculty from the affected departments learned late Friday they would no longer be offering degrees in their majors.
Philosophy was one major that got the ax by BU administration. The cause being low enrollment, but Dr. Wendy Lee thinks that this is not the only reason.
The provost broke the news in a phone call to department chair Professor Steven Hales, Lee said.
"I don't think anybody got the dignity of an in person visit which I regard as monumentally cowardly on administration's part," Lee went on to say.
The provost explained to Hales that this cut wasn't about integration at all, it was about low enrollment.
"It's offensive. It's just offensive. We're not stupid," Lee said regarding the cut not having anything to do with BU's new integration with Mansfield and Lock Haven. She went on explain why this is "ludicrous" for several reasons.
The first reason Lee stated was that BU doesn't provide the philosophy department the resources they need to build their department in order to get bigger enrollment.
"Quality of education has never in our history depended on tons and tons of enrollment. Especially for a department that's already really small. It's not like we are expensive," Lee expressed as her second reason.
"If they want more enrollment, they need to give us more people so that we can support more students. But they didn't, and they're not going to," Lee went on to say.
"We've got an awesome track record, and we have one of the best publication records and scholarly records on this campus, hands down. But the administration obviously doesn't care at all," she said with a hesitant laugh.
Dr. Lee said that she was completely blindsided by this cut. Lee was left in the dark about how the current philosophy students were going to finish out their degrees. With required courses, she is unsure how the students will carry out their studies until graduation.
"The way they (BU Administration) treated coronavirus is symptomatic, it's a signal, it tells us that the thing that they are most concerned with is revenue, revenue, revenue. Whatever corners have to be cut, risks that have to be taken, mandates that are going to be violated, or departments that have to be trashed… in some sense, I think it's all part of the same set of intentions: keep the money rolling in," Lee said.
"We spent our lives as a department building a major. We worked so hard to have it all trashed in a 15-minute phone call," Lee said through tears. "There's a really important message in all of this for every other department. That message is this could be you. You are disposable."
Director of Media Relations, Tom McGuire commented, "No programs have been put in immediate moratorium or closure. Some departments were informed that their program was not placed in the integration array at this time due to the need for addition review and consideration."
McGuire said, "Each department has also been told that they may propose a future curriculum that addresses current enrollment trends and resources. No students will experience a discontinuation of a current program or be prevented from declaring these majors in Fall 2022. All students starting these programs are guaranteed to finish the program at the BU campus."
He went on to say, "In addition, at the system level, all 14 campuses are reviewing small programs to determine where collaboration may occur to support continued offerings."