Softball Strives for Second Chance in PSAC in 2022
The Bloomsburg University softball season is about to commence, with just four days until the 2022 season opener. Last season the Huskies ended their campaign with a record of 17-17 under head coach, Susan Kocher. With this in mind, the Huskies anticipate the start to their season with high expectations.
Kayleigh Lenner, (Sunbury, PA) third baseman for the Huskies, gave her insight to the team's ambitions going into the season, stating, "We've been doing a lot of mental preparation. We had a trainer come in and teach us how to mentally prepare for the season, so that was very helpful. We also have a lot of seniors who are great leaders."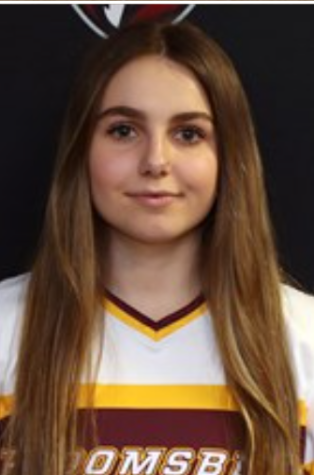 These seniors include Annika Gemberling, Rebecca Rossi, Alexis Wetzler, Danielle Barnes, Erin DelPierre, Sammi Starr, Paige Thomas, and Nicolette Ray.  Last season, these eight standout stars led the team to a 10-8 record at home and won 10 of its final 12 games of the season.
In her freshman season, Lenner appeared in 33 games, hit .318, with 11 RBIs and 10 walks. She was also among the top four on the team in hits with 35, and third in runs scored with 27. Additionally, off the field, she earned the Easton/National Fastpitch Coaches Association (NFCA) All-America Scholar-Athlete honor.
In 2021, the team finished the season at the .500 mark with a record of 17-17. Lenner spoke of how the team is looking to improve upon that this season.
"Definitely just looking to be better than last year. We really want to make it to PSACs this year, because we didn't make it last year, so those are our goals."
The Huskies schedule is against non-PSAC conference teams until March 26th vs. Indiana University of Pennsylvania. According to the PSAC preseason poll, the Huskies were chosen to finish sixth in 2022. Lenner noted, '"Well I think that ranking definitely doesn't show the talent that we have. So, we're looking to prove that ranking wrong."
In the Eastern Division, West Chester, Kutztown, East Stroudsburg, Shepherd, and Shippensburg are the teams to beat, as they were voted for the top five spots. In 2022, West Chester is the favorite, as they finished 2021 with its second conference title, and third straight Atlantic Region Championship.
As for the others, all four teams finished with a combined record of 112-63. The Huskies must step up their game immensely if they want to stand a chance at the PSAC Championships this season.
Bloomsburg opens the season this Saturday, February 19th against Mercy College in Florence, South Carolina at 11 AM. Their home opener is scheduled for March 29th as they face Holy Family in a double header at 2:30 and 4:30 PM. Jan M. Hutchinson field is gearing up for their Huskies to begin a remarkable 2022 season on their home diamond.