Baseball Alum Austin Edgette: From Bloomsburg to the Big Leagues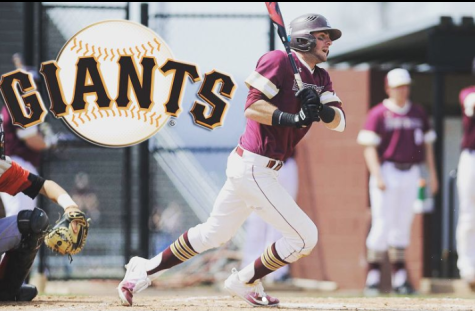 Twenty Major League Baseball scouts sat in the stands, with redshirt senior, Austin Edgette at the plate, with the bases loaded. He faced a big-league prospect on the mound, although the scouts were there to watch him too.
Edgette launched the 1-1 pitch over the right field fence for a grand slam. Suddenly, scouts scribbled down notes, as he rounded the bases.
"You need the talent level, yes…," Edgette later reflected on the moment. "But you also need some luck… and good timing."
Following the game, Edgette was contacted by a Philadelphia Phillies scout, who was confident the team would draft him. Little did Philly know that in the second pick of the 33rd round, The San Francisco Giants would draft Edgette, without ever showing interest in him.
"The scout congratulated me and said we're flying you out in three days. And all of the sudden, in three days (my) life just opens up… That was an unreal experience."
Edgette grew up in Exton, PA, a suburb west of Philadelphia. His love for the game stemmed from his dad, who is a big New York Yankees fan. The two developed a strong relationship early in his life, sparking a dream to one day become a professional baseball player. "Ever since I was six years old, my dad was along with me the whole ride," said Edgette.
Fast forward to high school, Edgette longed for more competitive play and started playing for Allstar Baseball Academy. This organization is well-known for helping players perform in front of college scouts. As the college recruitment process began, he was pursued by two Division II schools: Millersville and Bloomsburg.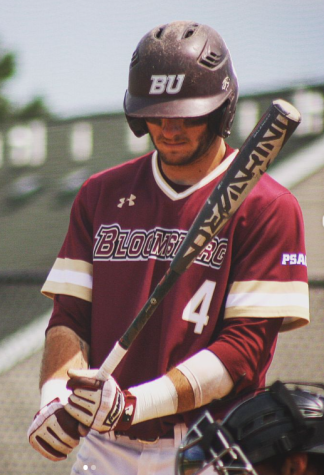 Edgette spoke about why he chose Bloomsburg, "There was a good balance of not just baseball, but also school, friends, and social aspects… The players just looked like they had a lot more fun than when I went to Millersville."
Throughout his career at Bloomsburg, Edgette earned five honors including: D2CCA All-Atlantic Region Second Team (2016), NCBWA All-Atlantic Region Second Team (2016), All-PSAC East First Team (2016), NCBWA Atlantic Region Hitter of the Week (4/13/16) and Co-PSAC East Athlete of the Week (4/11/16).
The outfielder finished the 2018 season with at least one hit in 41 of his 47 games and led the team with a .436 batting average. Edgette also led or was tied for the team in hits (72), triples (2), home runs (7), total bases (113), on-base percentage (.530), slugging percentage (.685), and stolen bases (24).
Edgette came to admire Coach Collins' approach.
"He really treats his players like his own kids. Even if it's of baseball interest or not, it's in the best interest of them (his players) … I have nothing but respect for him."
Edgette also spoke highly of his relationships with his teammates at Bloom. However, when he told them his dream of being drafted, doubts arose. Despite their skepticism, Edgette wanted to prove them wrong. He immediately intensified training, trying to put himself in the best position to be drafted.
"I would develop relationships with professors, and they knew I wasn't skipping class for no reason. I would make sure I did everything I could to keep up," said Edgette. "It would be 8 or 9 pm on a Saturday night, and I'd be up in Nelson Fieldhouse in the cages working on my swing, just to mentally give me that edge, knowing that I am doing everything that I can."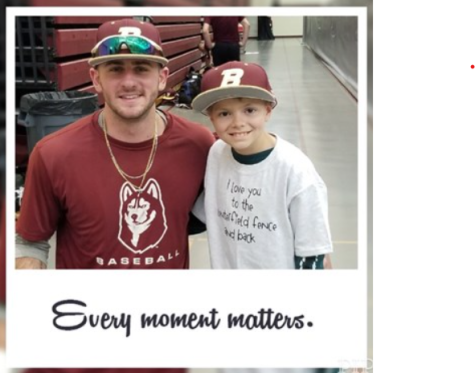 During the summer, Edgette played in the Coastal Plains League in North Carolina. During a game, a young boy named TJ Skinner, asked him to sign his hat. After the game, Skinner's mom thanked Edgette and explained that her son had autism and is often overlooked because of his disability. Ever since, Bloomsburg baseball celebrates Autism Awareness Day each year, during a regular season game; to destigmatize the stereotypes around autism.
"If you could realize the impact that you have outside of a community, that something so little, saying hello to a kid, asking his name, what his favorite player is… It goes a very long way for him to help him feel included, something that he will probably never forget," said Edgette.
Edgette's work ethic not only improved his own performance, but also served as an example to his teammates, showing that working hard does pay off.
A month after graduating from Bloomsburg in June 2018, the MLB draft began. On the third day, Edgette found himself sitting at home waiting, waiting, and waiting. In the sixth hour, his name was finally called by the San Francisco Giants.
"To hear your name being called was really sweet. My mom starts bawling her eyes out. It was a really cool experience."
The second he got drafted, he knew that every other person was celebrating. However, after the news set in, he immediately went to the gym to feel more mentally and physically prepared for the life change ahead.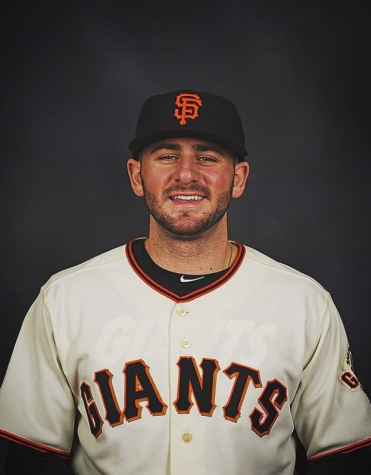 Three days later, he flew to Arizona to the Giants base complex.
"It was so cool. Showing up to the complex, there's nerves and excitement…it's an experience where you take it all in. My first at-bat, change up over the plate. Double into the left center gap, and they throw the ball into you and say, 'Here's your first hit as a professional baseball player. It really was sweet."
Injuries prohibited his playing time, and there was a big culture barrier which was eye-opening, since this was a much different style of baseball than he was used to.
He noted, "When you get to the professional level, everyone plays for themselves, because it's a business… I saw how quickly people go up and down."
At the end of the day, Edgette gave it everything he had, but it wasn't enough for him to stay. He made the tough decision to leave baseball behind and pursue a Finance career at home in Pennsylvania.
"I didn't fall in love with the game at the professional level, like I did at the college level… Making that decision was not easy to walk away, because of how hard it was to get there. But I was very content with where I was, and my goal was to play professionally, and I was able to do just that," reflected Edgette.
Today, he lives in Phoenixville, PA and works for Lincoln Financial National Corporation, as a retirement specialist in 401K. He's been with the company for nearly three years and is very happy with the company overall. Edgette's love for baseball lives on, as he is the head coach of a 13U travel team for Downingtown Baseball Club.
He commented, "I'm going to take them up until 18U until they get to college and it's going to be sweet to watch them grow."
Although Edgette's MLB career was short, baseball taught him skills on and off the field, that he will carry with him for the rest of his life.