New Men's Basketball Coach Brings Wealth of PSAC Experience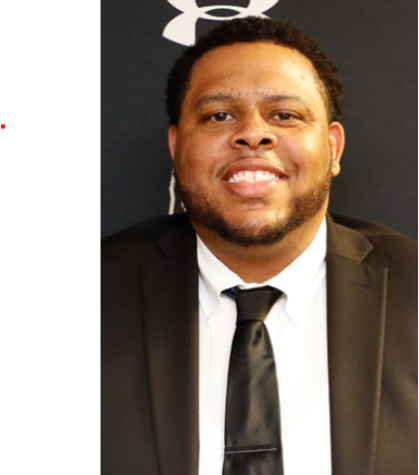 Chris Bess always knew he wanted to be a head coach in the PSAC league. On May 9, Bloomsburg University made that official when they hired Bess as the 22nd head coach of the men's basketball team. Bess is also the first minority head coach at Bloomsburg University for men's basketball.
It made a lot of sense for Bess to take this job. "Being in the league for ten years seeing Bloom on the other side of it, it made a lot of sense," said Bess, who comes to Bloom from Edinboro. "I got here; it's a beautiful place and I fell in love with the campus," said Bess.
Prior to his arrival here, Bess served as an assistant coach for both men's and women's basketball at Edinboro University.  The women's team had an overall record of 51-32. As for the men's team, Bess was an assistant, and the team made it to three PSAC tournaments. In Bess's final season as an assistant for the men's team, he helped prevail them to an 18-11 record.
Bess took on a lot of day-to-day responsibilities at Edinboro which prepared him for this moment. He classifies himself as a basketball junky.
As for this upcoming season, Bess is taking it one day at a time. "Get better each day right now," said Bess. That's the mindset going around the Huskies locker room. Bess said the goal is to get the Huskies back into the PSAC tournament and to compete in PSAC play.
The Huskies are coming off a 5-21 record last season. When asked about last year's losing season, Bess said, "That doesn't define who they are as people."
Bess believes the Huskies' roster is better than a five-win team. For this upcoming season, the Huskies have seven incoming new players — three freshman, three junior college players, and one 4th-year transfer.
Bess knows the most important thing right now is culture. He preaches togetherness having the right culture and relationships in the locker room. That will lead to the Huskies success for this upcoming season.