Bloomsburg Students Discover Dead Body in Abandoned Hotel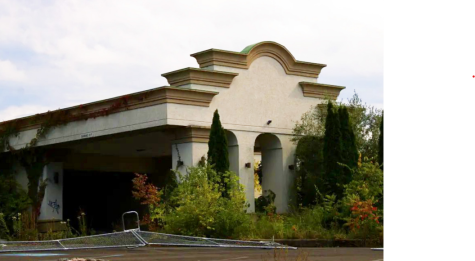 On Friday, October, 7th four Bloomsburg students Ashton Smith, Aidan Stratton, Brennan Ashlock, and Brendon Carbajal were exploring the abandoned Day's Inn Hotel right off the Danville exit by the Interstate 80 interchange. The building had been left abandoned for nearly a decade and had been a site of vandalism and frequent squatting while also being remarked as a regular nuisance to local authorities. Inside the four of them stumbled upon the body of a middle-aged man inside.
When asked about what they were doing there Smith said this: "I was the one that originally knew the place. They haven't really been to any abandoned places. So I was just taking them there to check it out. From there the four of them began exploring whilst filming the events on Smith's go pro camera. This is what led them to discover the body. Smith was filming throwing old silverware and televisions having a good time. They entered a large scenery room and that was where they found it. "I was recording and saw it on the ground and I was like what is that? Then nobody reacted so I was like it's probably one of those Halloween dummies since it's October," said Brendon Carbajal, one of the first to initially discover the body. He then stated: "It all felt like a movie."
Smith, however, was the first one to approach the body. The victim was laid out in the open. The body missing a shirt. Smith saw it had a black eye and Stratton described the body as having a pained expression on its face. From what they could tell the body hadn't been there long citing no smell or signs of decay. Once he realized the body wasn't fake the four of them took off. Notifying authorities where Stratton said they were questioned for two hours. Handing over their go-pro footage. When asked how this all affects them Carbajal stated: "It's kind of crazy. It's like something you hear but you don't think it's going to happen to you." Brennan Ashlock added: "It's not something you expect to see." 
The body belonged to George W. Sholley III, a 47-year-old man from Berwick. Shortly thereafter a gofundme was started by the daughter of George and his wife Kristi who had died early in September. As stated in a public release report by the state police "Nothing concerning the death is considered suspicious." The death as of the time of writing has been labeled as accidental. Foul play is not considered at this time and that there is no threat to the community.