Huskies Offensive Coordinator Accepts Head Coaching Job At Chowan University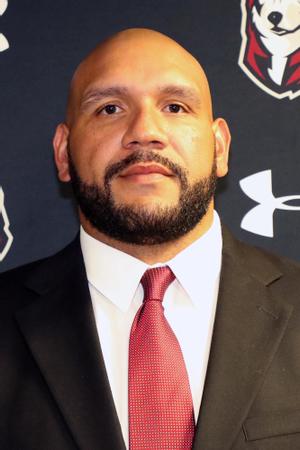 There will be another hurdle to jump over for Frank Sheptock and his Huskies as they search for a new offensive coordinator for the upcoming 2022-23 season.
On January 13, 2023, Chowan University announced Bloomsburg offensive coordinator Paul Johnson as their next head coach. Johnson will be the ninth head coach in program history for the Hawks.
Johnson served as offensive coordinator for two years for the Huskies following his departure from the University of Charleston where Johnson served as the offensive coordinator and offensive line coach.
During Johnson's first year with the Huskies, the team added 2,055 passing yards and 1,291 rushing yards, which ranked top 10 in the PSAC. The Huskies also averaged 304.2 yards per game in Johnson's first year.
In year two for Johnson the Huskies averaged 264.7 yards per game. That included averaging 123.7 rushing yards per game and 141.00 yards passing per game.
Chowan University football is coming off a 7-4 season with a heartbreaking loss in the CIAA championship game to Fayetteville State.
Johnson will take over for Mark Hall who spent 11 seasons coaching for the Hawks. Hall took the head coaching position at UNC Pembroke for the upcoming season.
Chowan University will hold a formal press conference on January 26. As they announce Paul Johnson the head football coach.