Quest hosts annual 'Climbing Competition'
Bloomsburg University hosted its second climbing competition this year, a popular event that only recently restarted in the fall after taking a break due to the pandemic.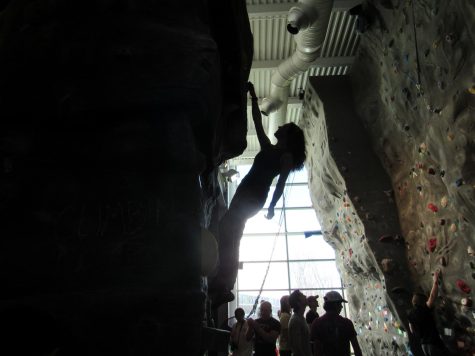 The event gives climbing enthusiasts and newbies a chance to channel their passion for climbing into a fun competition. 
"… what I love about these events is the way that it brings together such a great, down-to-earth community of people who are all [there] to meet new folks and appreciate the passion of climbing," said Finn Joy, the winner of the women's intermediate bracket.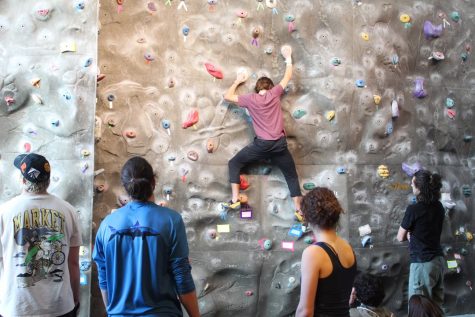 Open to the public at a high-school age and up, the competition saw about thirty participants this spring.
"… [We] are hoping to keep growing in the future," said Nick McCormack, Director of Quest.
The planning of the competition took place over several weeks, encompassing tasks like replacing routes (paths for a specific climb) and regrading (marking the level of difficulty) of each route.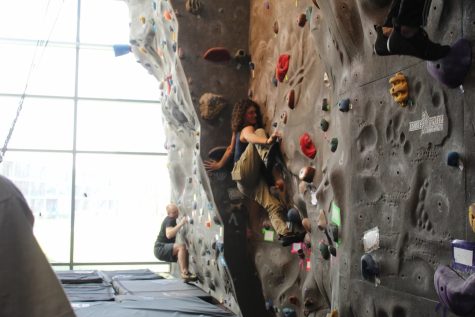 "An event like this is weeks in the making and many hours [of] preparation between anywhere up to a dozen people," said McCormack.
The competition featured four categories; beginner, intermediate, advanced, and open. On top of being split by difficulty level, the competition was also further divided by gender.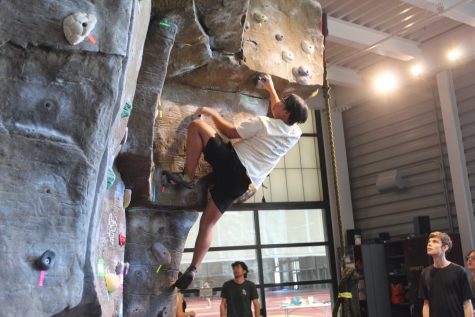 Each newly set-up route has a number grade associated with it. As competitors climb that route they earn that amount of points. Their top five routes in the category determine their final score.
The winners included Roger Knittle, Asher Talbot, Riley Draus, Hudson Smith, Finn Joy, Patrick Angelo and Lily Kachel. All of the winners received prizes in the form of gear purchased by the Quest program.