Is there a Strike in our Future?
Contract negotiations are underway for Commonwealth University faculty and will continue throughout the summer.
This is the process where the state and faculty come to an agreement on a set of legally binding terms. Offers are passed back and forth until a tentative agreement is made.
However, will the state be able to provide the necessary salaries and acknowledgments faculty need for the upcoming contract?
If an agreement is not made, Commonwealth University faculty, APSCUF members, will take to the picket line until they receive what they need in order to fulfill their duties.
The Association of Pennsylvania State College and University Faculties, also known as APSCUF, is the union in which Commonwealth University and 13 other state chapters are members of.
ABSCUF's mission is "being the voice for a quality public higher education – by working to ensure students receive all the educational benefits and opportunities possible from our state universities," according to their website.
Eric Hawerlak, Professor of Inorganic Chemistry at Commonwealth University, Bloomsburg Campus, is the APSCUF chapter president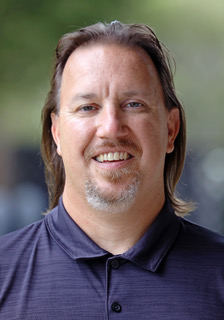 "It is tough to handle," Hawerlak said. "Faculty always wants to know more, and my main priority is to advocate for them."
Hawerlak takes the voice and charge of just under 400 faculty members, making sure all policies are followed.
"Abrupt decisions are affecting the union case," Hawerlak said. "It makes the union positions stronger so that we can make changes to improve our working conditions."
In order for a strike to happen, there needs to be a strike authorization vote. The authorization vote is sent out to all faculty members and if the authority is given for a strike, it is a positive note and a date will be set to begin striking.
"People get nervous when they hear the word strike but, we are in it for the bigger picture," Hawerlak said. "We are here for fair working environments and are concerned about our students."
In 2016, for the first time in 34 years, Bloomsburg University APSCUF members alongside the other 13 chapters struck for three days, following an unmet contract decision.
Students were still encouraged to attend classes that were being performed, however, many joined their faculty at the picket line.