Alumni face identity crisis in post-integration world
Bloomsburg University's transformation into Commonwealth University has left many feeling conflicted and concerned about the change and its implications for the BU community. One group, in particular, has felt snubbed by this development and abandoned by the institution they once so proudly identified with- alumni.
Alumni are vital for universities as they provide current students with networking opportunities and help fund their alma mater through donations. Events are often held to encourage alumni to come out to their 'ole hunting grounds' and keep up to date with changes being made to the campus. But what is a person to do when the school they loved so dearly, takes on a whole new name and identity?
For many, the merger has left them angry at the direction the university is going. The thought of having to say they went to anything other than BU has left some going so far as to threaten to withhold future donations.
"I'm a husky and if this continues, don't expect donations from me or my husband," said Kendra Marshall, a '93 graduate, in a comment responding to a Facebook post made by Bloomsburg University identifying itself as Commonwealth University.
Others who have followed the merger closely since the beginning of talks feels spurned by what looks to them as the university going back on its initial promises.
"I believe the university wasn't quite as forthcoming and transparent to alumni…. We were told each university involved would retain its name and identify but all you need to do is look at any press release and any of the three [campuses] are always lumped together…" said Diana Verbeck, a '91 and '93 graduate.
Not every alumnus is outraged and ready to take to the streets over the merger. A small portion is understanding of the university's decision and even agrees with its plan.
"I think it's a great strategy, both financially and for the purpose of marketing," said Weston Brehm, a '13 graduate.
Contrasting the mixed feelings from alumni, the three newly combined campuses remain united in their belief that the merger is beneficial and necessary for their continued success. BU believes that their dedicated alumni will continue to support them through these changes, specifically with their donations.
"While we understand that not everyone may be ready to embrace integration, we know that most donors remain dedicated to supporting student success," said Jerome Dvorak, the executive director of the Bloomsburg Foundation.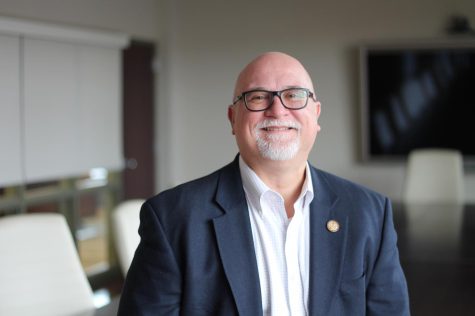 As BU continues to explore life post-integration, alumni will continue to grapple with the confusion and resentment that comes when a community they once loved and supported becomes like a stranger to them.