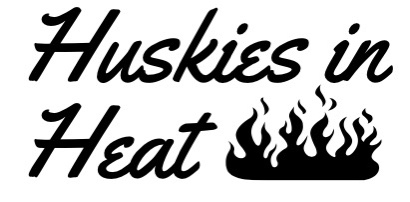 As autumn descends upon college campuses, it ushers in a harsh reality: the fall season serves as a peak time of the year for sexual assaults to occur. Students should not feel shame in addressing their needs, nor should they feel pressured to be a part of the hook-up culture.
"We are in the Red Zone.", reads the September 6th post on @cutitleix Instagram account. The Red Zone is a timespan of the year from the start of fall thru Thanksgiving break when more than 505 of sexual assaults are statistically found to occur, according to the rest of the post from CU Title IX.
Calli Ackels, Associate Director Title IX, explained that "Shattering the Red Zone" is a direct campaign by PAVE (Promoting Awareness Victim Empowerment). 
Monica Johnson, Director of the women's and gender & sexuality resource centers, advises:
Story continues below advertisement
Not walking alone when possible
Not accepting drinks or drugs from anyone, especially people you don't really know
Keeping your phone charged and with you
Watching where you are going, not looking at your phone when walking somewhere
Not searching for random parties off campus, or walking places in town where you don't know where you are/how to get back to campus
The Women's and LGBTQA resource centers provide assistance to all on-campus students. Johnson provides support to students dealing with domestic violence and sexual assault, helps them navigate Title IX procedures, and holds crucial training sessions and events to advance inclusivity and safety. Johnson is working to become a certified RAD (Rape Aggression Defense) teacher.
"The Title IX office and Women's Resource Center have been partnering for years on bystander intervention programs, but we often don't get a very high turnout, which is unfortunate.", explained Johnson.
"Title IX is a regulation used by Commonwealth University and the PASSHE system. All employees on campus are mandatory reporters.", said Jennifer Raup, the Title IX Coordinator. There are opportunities to anonymously report, however mandated reporters are not allowed to report anonymously which instills full support from on-campus faculty.
According to information sent to the Title IX office, Commonwealth University had about 130 reports in the last year. Raup explained that half of those reached out to, do not answer. She emphasized that the ultimate goal is that students receive the help they need along with the already existing barriers such as fear and shame in reporting.
Raup helps educate the campus mandated reporters. In 2019, she began making tool kits for faculty and staff.  The tool kits are folders full of resources, information and explains the best possible way to support students. Raup offers educational information for those who need it.
The tool kits stem from the "Its On Us" grant which provides funding to implement strategies on campus. According to the Pennsylvania Department of Education, "Its On Us," is a campaign based on the core belief that sexual violence shouldn't be apart of any student's education. The grant is available to post-secondary institutions statewide.
Resources:
The campus Women's Resource Center is located in Schuylkill Hall (enter on the right side of the building, not the main entrance), the campus Student Health Center in KUB by the Husky Lounge, campus Wellness Office in Student Services Center, campus police (located on the right side of the library building), Title IX Office located in Elwell Hall (go the Residence Life office to get there)
The Women's Center Inc., Bloomsburg Town Police, Geisinger Bloomsburg Hospital Emergency Department, Columbia County Victim-Witness program located in the Courthouse, Beyond Violence women's shelter (located in Berwick)
*Note there may be others not mentioned.*