The Women's Center of Columbia County/Montour has become the open door for those who deeply yearn for the support and advocacy of others.
The vibrant yellow house on Market Street has become "the empowering base for all.", said Sadie Krum, Director of Human Resources and Ms. make-it-happen for The Women's Center. 
Krum, working at the center for years, first got her start after an internship that went beyond expectations. With a major in Criminal Justice, she longed for the connection to help advocate for others in her own community.
In fact, The Women's Center is a non-profit organization that services anyone who has experienced the trauma of domestic and sexual violence. This free initiative has led many to feel connected to this safe, yellow haven.
Not only does this service care for the needs of women, but men as well.
Story continues below advertisement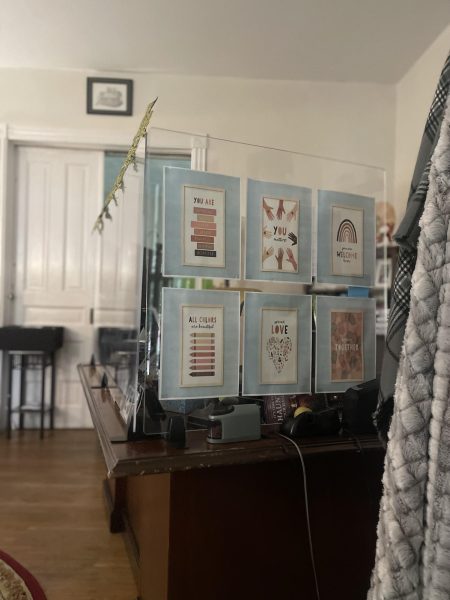 It takes an individual seven to nine times to officially leave, especially when that attachment is bigger than outsiders may view it. Here, "empowerment" is their message, which represents the idea to support and advocate for an individual regardless of the circumstance.  The Center understands that sexual violence is dangerous; "We understand that it's their situation,", Krum says.
Funded by PCADV and Pecar, they provide agency for Columbia County, Northumberland, and other local areas. Patients have come not only from Columbia County, but high and far. Sadie accounts a time where a woman traveled from Maryland to Bloomsburg after an incident.
Another woman had started her journey two hours away from inner city Philadelphia. Any age, background, or experience is welcome to the house, as Krum states, "We've even seen our oldest visitor at 90 years old."
The Women's Center has continued to advocate for those near and far. Support has included counseling, shelter, legal advocacy, and medical care. In fact, the tedious paperwork that is given to visitors is also supported by the facilitators of The Women's Center.
"It's hard work, but it's very rewarding", Krum says proudly. "Whether that's giving them or an apartment or helping with family, making them feel safe, is more than enough."