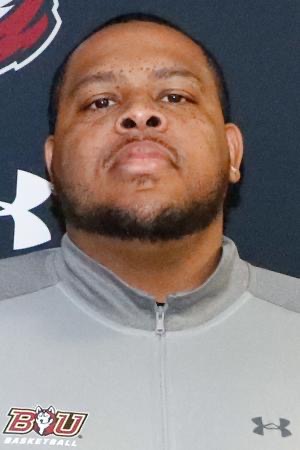 After a disappointing 2022-23 season for the Bloomsburg Men's Basketball Team, coach Chris Bess knew what he and his staff needed to do in the offseason."We wanted to really lock in on recruiting to make sure we got bigger, athletic, and  versatile," said Bess.
"I think we accomplished that with the guys we brought in," Bess added.
Going into the 2023-24 season the Huskies have added six newcomers which includes four transfers and two freshmen.Two of the newcomers include highly touted Division I transfers 6 '5 junior guard DJ Gordon from Jacksonville State and 6' 4 sophomore guard Kent Olewiler from New Mexico State. 
"We have to take care of the things on the defensive end first and get your rotations down," Olewiler said. "We have to play together and hunt the right shots and not play hero ball."
Story continues below advertisement
 The Huskies also return graduate 6 '6 forward Travis Elmore who averaged 11 points per game in the 2021-22 season and 6' 0 Guard Justin Rodriguez who averaged 6.3 points per game in the 2021-22 season. Both players missed all of last year due to injury. 
Going into his second year as the Huskies coach, Bess is stressing patience.
"You want success right away, you think you can put your stamp on it right away and it's going to lead to immediate success. That's not always the case," said Bess. 
"I'm just making sure that I am adapting my teaching style so that players are understanding what's happening," Bess said. 
In the offseason the Huskies have been following the motto "Be Unlimited," which means to attack everything without putting a ceiling on themselves. 
On paper looking at who they've returned and who they've brought in, this is one of the Huskies best basketball teams in a while. When asked how he was feeling going into the season, Bess stated,  "We are going to go as far as our defense will take us."
 He added, "I think we can score a lot of points but if we don't guard, it's going to be another long year," said Bess. 
Going into the season Bess plans to run a rotation of 9-11 deep as long as his team is playing at the right pace. That is what he  is preaching to his guys going into the season.  
"I tell the guys all the time I don't decide minutes, your performance does," said Bess.
 The Huskies  will kick off their season this Friday as they compete in the Jon Retton Classic. The Huskies will face Fairmont State University in game one. They face West Virginia Wesleyan College on Saturday.