The FBI releases warning recognizing the danger of 'Zoombombing'
BU works to avoid the "Zoom bomb'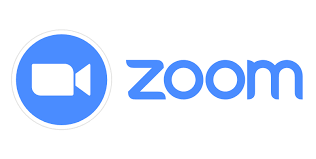 Bloomsburg University is asking all faculty to take extra precautions to secure online class meetings as the FBI addresses the seriousness of "Zoombombing."
"IT is urging anyone initiating a Zoom session to add a password when setting it up. Zoom is reportedly working to upgrade its software to help cut down on those jumping into meetings/classes. But we have not been told how long it will take," comments Director of Communications/Media Relations Tom McGuire.
Bloomsburg University has recommended six ways to ensure the privacy and security of Zoom sessions for our online classes to prevent this new threat of "Zoombombing." These recommendations include setting a meeting password, enabling a waiting room, disabling join before host, limiting sharing to the host, removing a participant and locking meetings.
"Zoombombing" is a new form of harassment in which intruders hijack video calls, according to NPR. This phenomenon has become so serious it caused the FBI to issue a warning about using Zoom.
Classrooms across the country are using online-only education during this coronavirus pandemic. The popularity of this video conferencing app grew so quickly the company was not prepared.
Thousands of conferences and classes were being harassed by "Zoom raiders" who hack into video calls and disrupt by using hateful language or sharing graphic images.
The New York Times reported Instagram accounts, Twitter accounts and other discussion boards were being used so people can share codes and passwords to get into video conferences.
The FBI warned the public of this issue after receiving many reports of video conferences being interrupted by "pornographic and/or hateful images and threatening language," according to CNN.
Zoom gave a statement on Thursday, April 2 in response to the warning received by the FBI; "Zoom strongly condemns harassment of this kind and we have been reporting instances of this on various social platforms in order for them to take appropriate action," said Nate Johnson, a Zoom spokesman.
Many Instagram accounts with 30,000+ followers appeared over the weekend with names such as "Zoomraid" and "Zoomattack," according to the New York Times. Owners of these accounts would share Zoom codes so that users could plan when to hack into video conferences. It was found that most owners were teenagers in middle and high school wanting to disrupt their classes because they found it hard to work in this new learning environment.
In response to this issue, The Verge reports Zoom has recently added new security and privacy measures.