PA Auditor General Visits Bloomsburg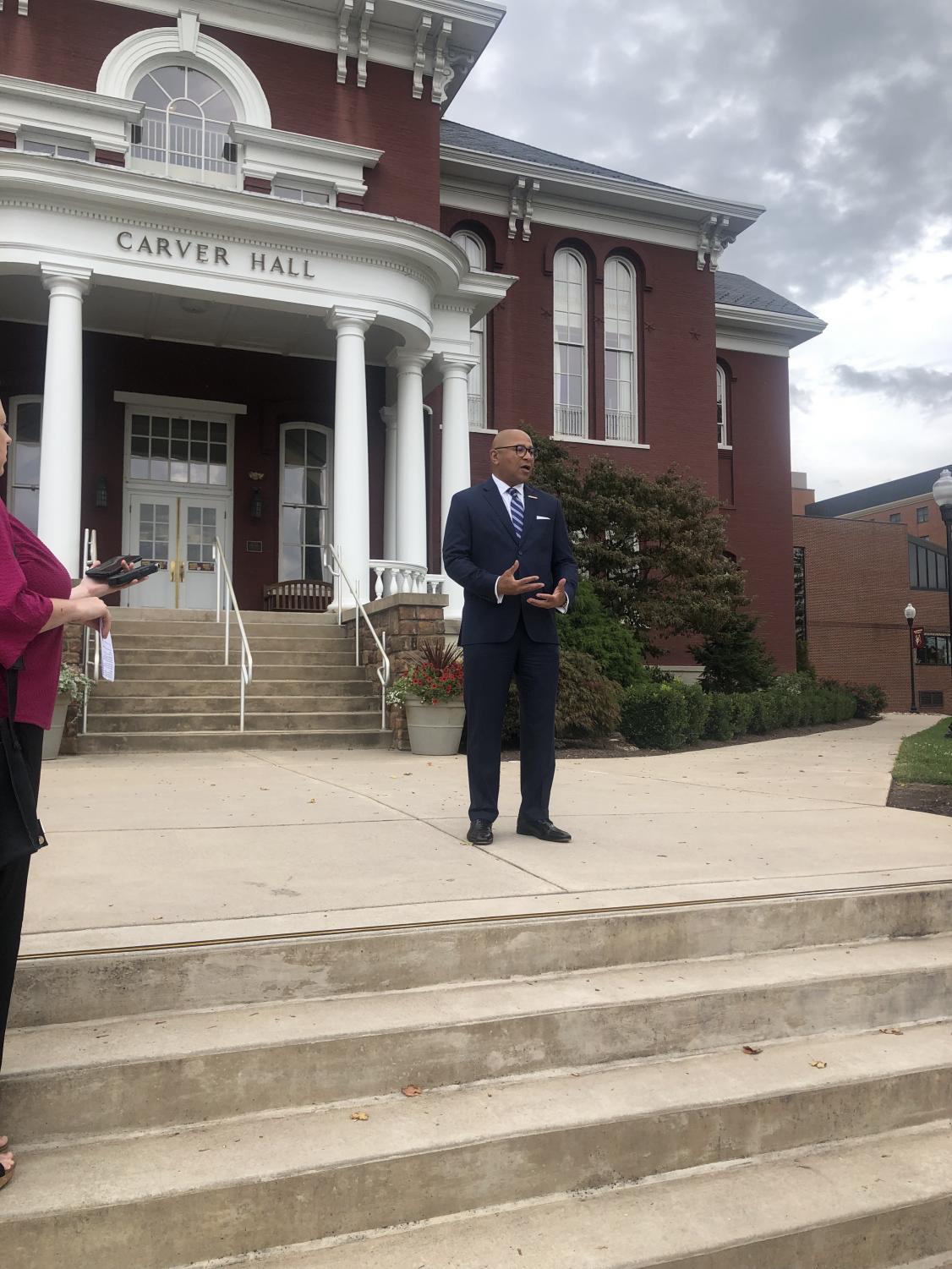 BLOOMSBURG- Pennsylvania Auditor General, Timothy DeFoor, came to Bloomsburg University on September 21st to urge students to be smart with their money.
"Understanding how your money is being spent is one of the most important lessons a person can learn in order to set themselves up for future financial success," DeFoor said. "It's also important for young adults to be concerned about holding government accountable for how it spends our tax dollars – which is exactly what my department does."
Defoors department ensures that all state money is spent legally and properly.
According to the PA Auditor website, the department is responsible for three types of audits financial & performance audits, and attestation engagements.
"Financial audits help to ensure the reliability of financial information on which much of the state government operates."
"Performance audits gauge whether or not the government programs and activities are meeting stated goals and objectives, and if tax dollars are being spent efficiently and effectively."
"Attestation engagements provide users of financial or nonfinancial information with assurance to the reliability of the related subject matter or assertion, wish includes examinations, reviews, or agreed-upon procedures (compliance) audits."
DeFoor came to BU to highlight possible career opportunities at his department.
"Today's college students are the auditors of the future, and by working together we can create a more financially secure and successful commonwealth. We want individuals who have a passion for accounting and public service to join our team," DeFoor said.
DeFoor recently launched an initiative to improve service to taxpayers. He wants to recruit qualified candidates as a top priority for his new initiative.
"The first phase of the transformation project will involve performing a complete assessment of the organization aimed at analyzing workflow processes, skill gaps, training needs, and technology requirements. It will include asking employees for their input," a news release from PA auditor said.
"When I come to a place like this, I am doing it because I am thinking about our future," said DeFoor. "Students that are here now, this is our future. It's important for me to speak to them and hear them."
Available positions are posted to www.paauditor.gov/careers.