No. 6 Womens Soccer falls in PSACs
West Chester def. BU 2-1 in 2OT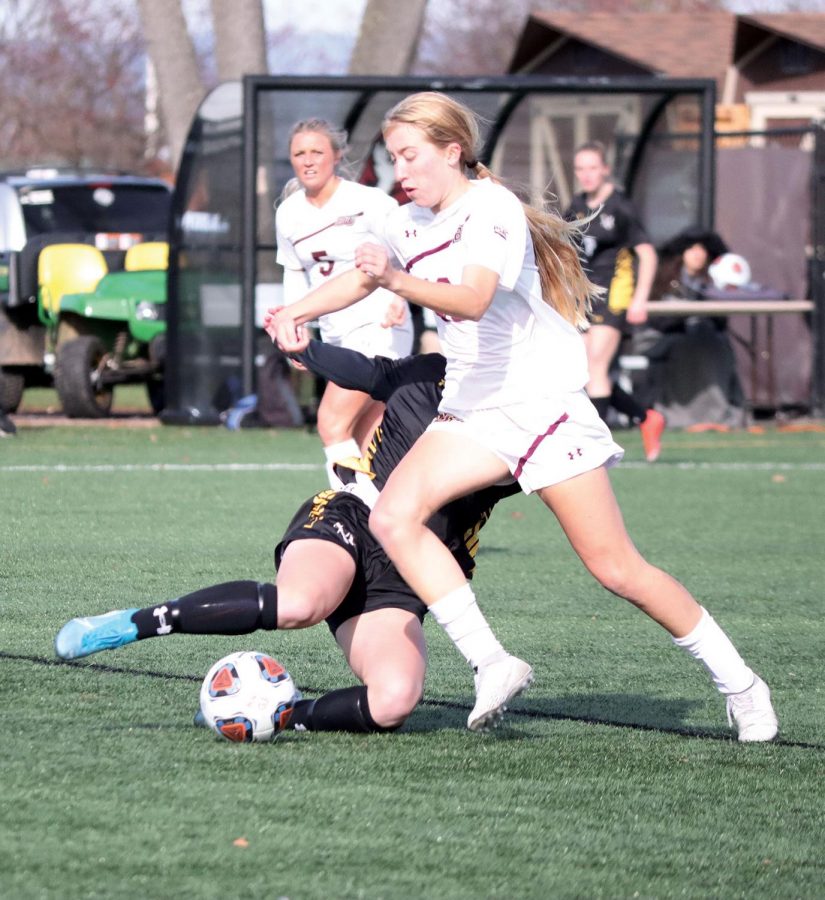 The No. 6 Bloomsburg University women's soccer team suffered a 2-1 double overtime upset loss to conference rival West Chester University in the opening quarterfinal round of the Pennsylvania State Athletic Conference (PSAC) tournament on Tuesday night at Steph Pettit Stadium. 
West Chester's Katie Croutharmel scored with just 45 seconds remaining in the double overtime period to stun the top-seeded Huskies to just their second loss this season and knock them out of the tournament. West Chester will now move on to the semifinal round against Edinboro on Friday.
Bloomsburg, who won the PSAC postseason title just a year ago, is very much still alive this season and will now look ahead to the 2019 NCAA Division II women's soccer tournament rankings after boasting a 16-2-1 record. The Huskies made a miraculous run all the way to the elite 8 of last year's NCAA tournament.
The quarterfinal match between Bloomsburg and West Chester marked the third time the two schools have met this season. The Huskies won the first game back on October 9 by a score of 2-0. The two rivals then tied 0-0 in the second of the last game of the season back on November 6.
The Golden Rams got things started on Tuesday night after a goal in the 26th minute from leading scorer Hannah Zach.
The goal from Zach proved to be the only goal from the opening half of play as West Chester went into the break leading by a score of 1-0.
The West Chester goal snapped redshirt junior goalkeeper Jenna Hawkins scoreless streak that lasted over 604 minutes of play in goal for BU. Hawkins last goal allowed dated all the way back to October 16 against Shippensburg.
The Huskies then came firing out of the gate into the second half as senior Megan Callan found the back of the net after sprinting down the right side of the field and finishing a cross-field pass from junior Lauren Hoelke. The goal came just over two minutes into the second half of play.
The two schools then battled while tied at one goal a piece for the remainder of regulation. The Huskies nearly scored in the 83rd minute when sophomore Paige Harris had her header shot blocked by a West Chester defender with its goalkeeper out of position.
The defensive save for West Chester saved the game for the Golden Rams and sent the game into overtime.
The Huskies went on to outshoot West Chester by a 13-10 margin in the near 110 minutes of play. Bloomsburg failed to get anything going in both overtime periods which gave the Golden Rams the opportunity they needed to end the match and eliminate the top-seeded Huskies with just 45 seconds remaining until penalty kicks. 
NCAA tournament teams and rankings will be announced on Monday, Nov. 18.