"It's a Bloomsburg Tradition That Brings People Together"
Bloomsburg Alum Reflect on Block Party from the 90s To Today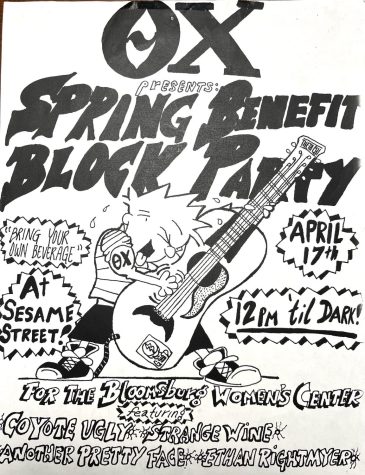 Students jammed to live musical performances. Beer pong competitions intensified as players became more intoxicated. Girls in bikinis slid down mudslides in the rain. Students celebrated like there was no tomorrow and left their responsibilities behind.
"It was almost like a folk festival… It was cool, it felt like we were at an outdoor event," commented Christine Watson, BU class of '97.
The first ever Block Party was held in 1993, at a student housing development, known as Sesame Street. Members of the Theta Chi fraternity hosted a fundraising party for the BU Women's Center. This turned into a 'block party', on the grounds of Sesame Street which involved heavy drinking, starting in the early hours of the day. Honeysuckle Apartments now occupies this space, as it was bought out and built by the Community Government Association.
Robert Watson was a member of the Theta Chi chapter from 1993-96.  He has fond memories of his friends playing a set, strumming their guitars, and having a grand old time.
When asked about the rules and police presence at the party he commented, "One of the years, the Pennsylvania Liquor Control board, set out a team of officers that came in school buses to bring people away that were underage."
Robert Watson's wife Christine echoed this saying, "There was a general consensus that everybody was a little on edge that the cops would show up…I'm sure they did come at some point to break things up, but it wasn't out of hand, it was just people hanging out."
Watson chuckled as he particularly remembers an officer coming up to a student and asked to see his ID. As the officer ensured that the student was of age, the student screamed, "I'm good!" and continued partying.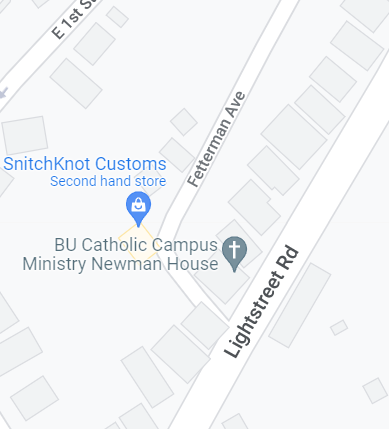 This wild rave has become well known across the state of Pennsylvania. Today, this event could be compared to the modern-day Coachella festival, (on a much smaller scale) as people sport popular fashion styles and listen to music. However, when Sesame Street was demolished, students had a problem. Where were they going to host the biggest party of the year?
Ever since Sesame Street was knocked down, Bloomsburg students relocated Block Party to Fetterman Avenue, located behind the sorority and fraternity houses on Lightstreet Road.
Although this gave students a chance to spread out, problems quickly arose. In today's age, security has amped up immensely, as the town and university want to ensure safety above all else.
The Bloomsburg Police Department prepared to spend over $5,000 in police presence alone, in 2022. Last weekend, police were everywhere, on horses, on foot, on bikes and in their cars. Additionally, law enforcement officials set up sobriety checkpoints on Lightstreet Road, to check for drunk drivers.
Honeysuckle Student Apartments also buckled down on parking permits and blocked off lots to residents only. Last Thursday night, they began towing students' cars that did not have permits; and those who were unaware of the rules were still penalized. Bloomsburg townies also dread the aftermath of Block party, as trash covers the streets and yards of residents' homes and local businesses.
Nevertheless, Christine Watson reflected on Block Party as a whole saying, "It's a Bloomsburg tradition that brings people together, creating lasting memories in the past, present, and for years to come."